Market Update: Ballarat
July 2018 In Suburb Specific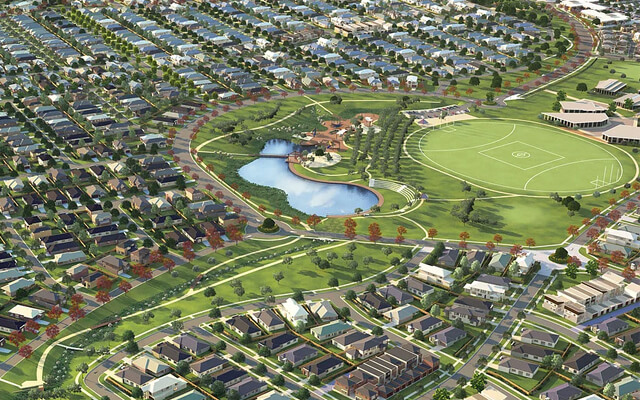 If you're thinking about escaping the hectic lifestyle of living in the big smoke with a tree-change, Ballarat could be the answer. Here's a snapshot of what's happening in the Ballarat market to help you decide if it could be a good move for you.
Local profile
Located in the heart of Victoria's Central Highlands around an hour and a half drive from Melbourne, Ballarat rose to fame during Victoria's infamous gold rush period with the discovery of the Mount Alexander goldfield which was one of the world's richest shallow alluvial goldfields, yielding around four million ounces of gold.
Home to a wealth of rich architecture, Ballarat boasts an ideal balance between old-world charm and a contemporary urban lifestyle. With a population a little over 100,000, Ballarat is home to more than 8,000 businesses, offering residents a good source of local employment and an ideal work-life balance.
As the fourth fastest-growing city in the country, Ballarat's population is tipped to grow by nearly 35% over the next 20 years making it one to watch!

Property market snapshot
Property prices in Ballarat are still relatively affordable in comparison to the exorbitant prices we're seeing in the major cities, with a median house price of $420,000 for a three-bedroom house and $576,000 for a four-bedroom house.
The city has enjoyed consistent growth in recent years with the median house price in Ballarat Central increasing by 27.8% over the last five years, which equates to a compound annual growth rate of 5%.
The rental market is also healthy, with the median rental price sitting at $295 per week with a 3.7% annual rental yield, representing a 5% compound annual growth rate.

What's driving the growth
Like is the case with many regional towns and cities around Victoria, a significant proportion of the demand in Ballarat is coming from home buyers who have been priced out of the expensive Melbourne property market, with Ballarat real estate agents estimating between 40-47 per cent of enquiries come from Melbourne-based prospective buyers.
The $20,000 First Home Owner Grant (FHOG) for buying or building a new home in regional Victoria is also likely playing a key role enticing first home buyers to the city.
The city is also appealing to young families because of the good local amenities and education options with 'a good mix of schools while Melbourne private school fees are now often unreachable'.
The city is also an attractive prospect for investors, with a high demand rental market with median rents growing by 5.2% in the year to December 2017, and comparisons being drawn to what we've seen happen in recent years in Geelong with 'comparably low prices, high rental yields and a similar proximity to Melbourne's CBD'.

It's not too late to break in to the Ballarat market
You can still own a piece of the Ballarat property market with a Dennis house and land package. With a great selection of packages starting from $350,000, it's not too late to purchase a brand new, contemporary designed home in the growing city for an affordable price.
View our range of house and land packages, visit our Ballarat Display Centre or contact us to find out more.
For more information about the Victorian First Home Owner Grant, visit the Victorian State Revenue Office website. 
Your trusted Melbourne Home Builder – Dennis Family Homes – A Family Building Homes for Families 
Includes information sourced from:
Domain, Rental markets in Bendigo, Ballarat and Geelong crunched as first-home buyers snap up stock – https://www.domain.com.au/news/rental-markets-in-bendigo-ballarat-and-geelong-crunched-as-firsthome-buyers-snap-up-stock-20180305-h0x14k/
Back To Articles