Why choose Dennis Family Homes
We know what counts when rebuilding your dream home.
With decades of experience, we've built literally thousands of homes for every type of family imaginable. But every build feels like our first, as we see the joy that comes when a new set of keys is handed over to unlock a dream.
Speak to one of our knockdown rebuild specialists
By sharing in this momentous journey with so many families, we've come to have a deep appreciation for the things that really matter, from keeping people up-to date through every stage of their project through to focusing on the tiny details that make a home truly special. So with every new home we begin, our single greatest aim is to build trust. And we won't rest until we've built complete trust with you.
The journey
Dennis Family Homes has a step-by-step process that makes building a home feel easy
01. Free site inspection
02. One-on-one design consultation
03. Initial deposit
04. Confirmation
05. Prepare for demolition
06. Town planning & report and consent (if required)
07. Showroom appointment
08. HIA contract signing
09. Building permit application & demolition
10. Construction
View build locations
Download our brochure
View our current promotions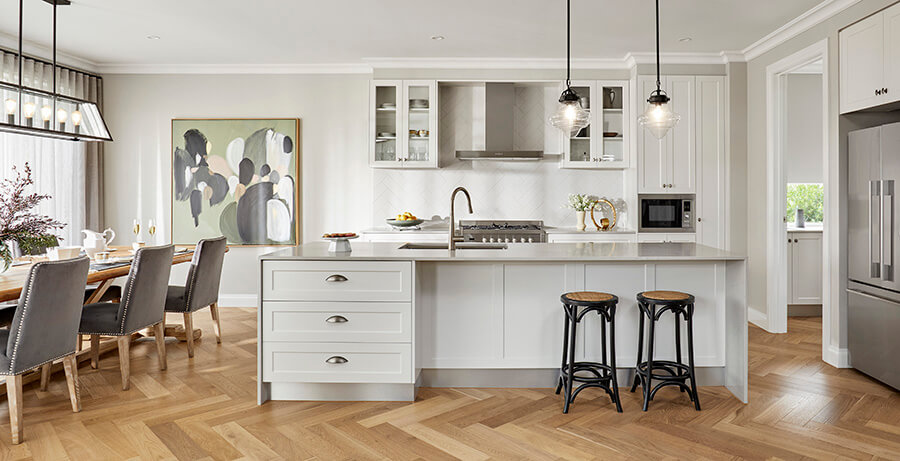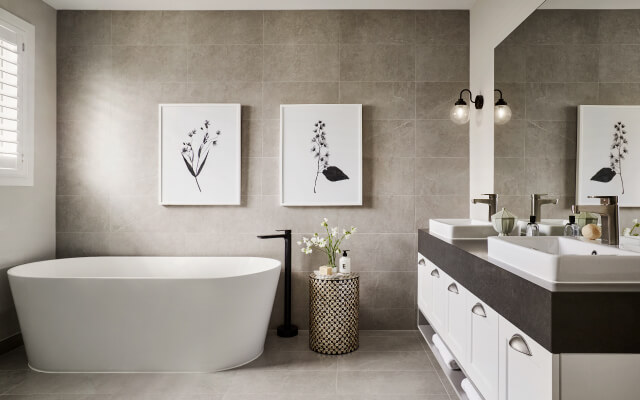 Make your home your own
See your dream home come to life at our showroom
Hear from our customers
Suzana & Will
Suburb Melbourne, VIC
Absolutely hands down fantastic build. From the beginning to the end. We are two months living in our home and so far we can't fault the quality. Best decision ever to build with Dennis Family Homes. From the moment we went in and spoke with our Consultant, who ensured all our needs were met, through to the amazing colour room experience, right through to our Construction Manager and Supervisor. The whole experience was amazing. Thank you Dennis Family!
Mr & Mrs Maher
Suburb Boronia, VIC
Our Sales Consultant and Site Supervisor provided excellent service and our build was very smooth. We recently moved into our Cosgrove 313 Classic and have already recommended Dennis Family Homes to a friend. Highly recommended.
Anthony
Suburb Springvale South, VIC
Our home was exactly what we wanted! Our Sales Consultant was very knowledgeable and took the time to discuss every aspect of our build. We would definitely recommend Dennis Family Homes to anyone looking to do a Knockdown Rebuild.
Our knockdown rebuild specialists
Anna Craig
Knockdown Rebuild Specialist
The Knockdown Rebuild of my family home is of the most rewarding and exciting life projects ever undertaken, and with an outstanding result. My aim is to pass on this knowledge and experience to my clients, guiding them through the build journey so that they too look back and feel proud of their new home and accomplishments." Anna "From the first phone call, Anna made me feel so at ease and comfortable with the journey ahead. Her experience and knowledge were re-assuring and the way she delivered the information about my block and the build process was easy to understand and in no way overwhelming." Customer feedback. Anna's attention to detail, clear communication and extensive experience is demonstrated throughout the entire build journey from sales to right through to signing the HIA build contract.
Richard Hee
Knockdown Rebuild Specialist
Richard has a true passion for construction, with experience spanning over 10 years in the building industry. He has worked on highly detailed projects involving council town planning, demolition, and construction. Richard builds trust by forming collaborative relationships with his customers and is dedicated to paying careful attention and listening to their needs. He delivers a personal and tailored experience to ensure his customers achieve their dream home.
Tracey Johnson
Knockdown Rebuild Specialist
With a solid decade of invaluable experience in the residential construction industry, Tracey stands as a seasoned professional who has navigated the intricate landscape of both the custom and volume builder markets. Her diverse portfolio boasts a wide array of projects, ranging from high-end custom homes to meticulous renovations, knock-down rebuilds, and sprawling acreage properties. Tracey's extensive expertise is the result of her unwavering commitment to excellence in every facet of her work. She has honed her skills over the years, making her the ideal guide to confidently lead you through the exciting journey of a knockdown rebuild project.