Family First at Strathfieldsaye: The Perfect Place for Your New Home
February 2016 In Home Buyers Advice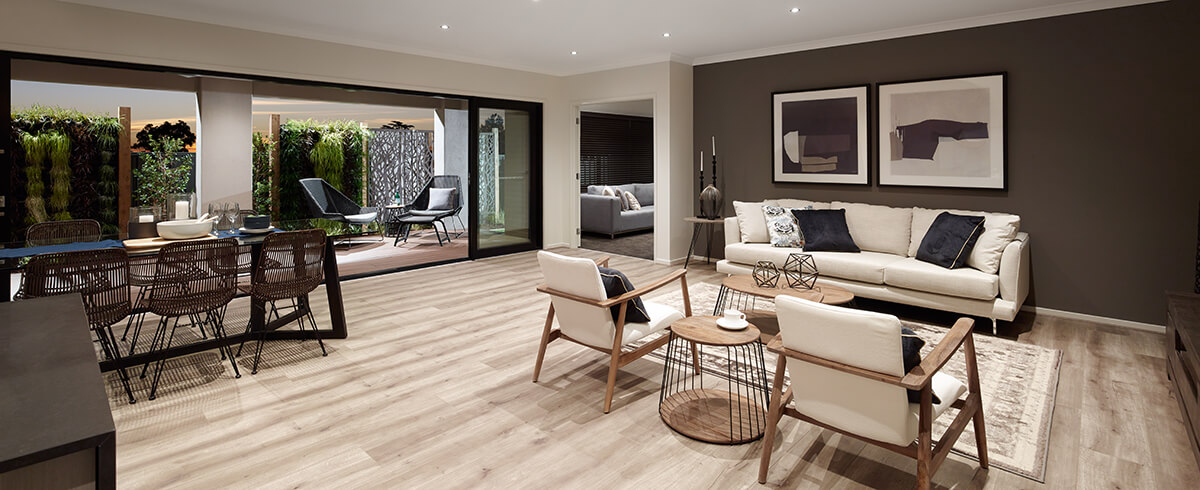 It's no secret that every family wants the best of both worlds: the quiet of the country and the comfort of the city. Prestigious Strathfieldsaye village combines the nostalgic childhood playgrounds of sleepy streets and bush paddocks with public transport, quality schools, shopping, and entertainment – all at your front door. No more hours stuck in city traffic, no long drives to get away.
Only ten minutes south-east of Bendigo, Strathfieldsaye is an exclusive address, with more young families leaving the rush of the city to build their dream home in a friendly, welcoming community.
Whether you're starting a family, or expanding, here are just a few examples of what you can expect in Strathfieldsaye.
Location
With Bendigo to the north, Lake Eppalock to the south and Melbourne less than two hours' drive away, Strathfieldsaye village is the ideal setting for the busy family. Ten minutes to Bendigo train station, along with regular buses and easy access to the McIver and Calder highways, will keep you in touch with friends and relatives.
Education and Amenities
While you're enjoying Strathfieldsaye's country lifestyle and easy commute, you can trust that your children are reaching their full potential at any of Strathfieldsaye's competitive schools. In the centre of the village, Strathfieldsaye Public School offers 'a caring and supportive environment' for every child. For the younger family, a new 'nature based' early learning centre is being constructed – just one of several superior options.
Even better, Strathfieldsaye's dedicated health services take the stress of finding quality community services and family doctors off your shoulders for good.
Source: http://www.bendigoadvertiser.com.au
Shopping and Entertainment
Stroll down to the village for bread and milk, and pick up one of the 'best Boston buns in town' at the local bakery. Strathfieldsaye's supermarket, service station, post office and pharmacy offer everything you need for day to day life, while the wide range of shops at Strath Village makes the weekly shopping easy.
Meanwhile, in the evenings, the railway-themed Braidies Tavern offers live music and great food 'with a smile'. Saturday morning brunch? Edwards Providore. Excellent coffee and delicious, locally-sourced meals, five minutes away from home.

Source: http://www.braidiestavern.com.au/
Sports and Outdoors
For the passionate sportsperson, your weekends will be full of community life. Strathfieldsaye Recreation Reserve is the home of the Strathfieldsaye Storm AFL and Netball clubs, and the Jets Cricket club. Cheer on the local teams at a match, or join a cycling or bushwalking group at one of the many local trails. Regardless of what you choose, Strathfieldsaye's outdoor lifestyle will keep you fit and healthy for free.
Even better, with Lake Eppalock's water sports only half an hour away, there'll be no need for long, hot summer road trips to the coast – it's all right here for you to enjoy.
Source: http://www.davidkphotography.com
Family Life at Strathfieldsaye
Building a home in Strathfieldsaye isn't just about changing location. It's about changing your whole lifestyle and having a spacious and beautiful home with great local amenities, to improve quality time with the family while still being close to work and the best of the city. Strathfieldsaye's exclusive location, prestigious schools, shops, and varied outdoor sports mean you'll be living your dream of a new home, and a family-friendly lifestyle, in no time.
Visit the Strathfieldsaye display homes page to view the available home designs in this area.
You're trusted Melbourne Home Builder – Dennis Family Homes – A Family Building Homes For Families
Back To Articles