Why planning your rebuild will help you move-in sooner
August 2022 In Knockdown Rebuild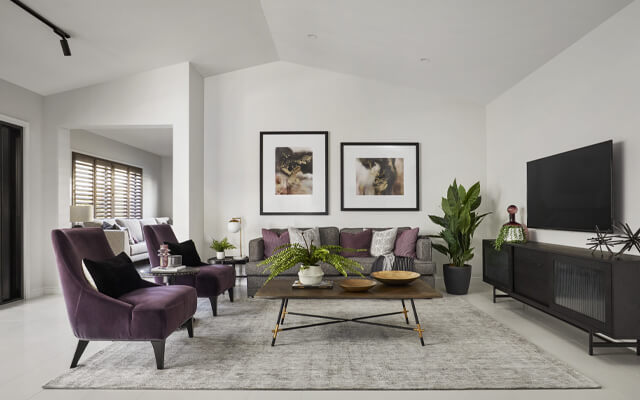 Are you tired of not having enough storage space for the kid's toys? Not having a separate study when you need to work from home, or that your parents can't stay over due to the lack of a spare bedroom?
If you've ever thought about undertaking a knockdown rebuild, there's a good chance that your thinking begins at the knockdown stage (after all, that's what the term "knockdown rebuild" suggests). But there's so much that has to happen before any work begins. So even if you're still at the consideration stage, it's never too early to start planning.
It can be a challenging journey – from getting town planning approval from your local council, arranging to disconnect your existing services and clearing your block, through to more exciting tasks like choosing your perfect home design, picking your interior and exterior inclusions, and then deciding on the perfect colour scheme.
And all of this has to happen before construction is even close to commencing. So, the quicker you commence your knockdown rebuild journey with Dennis Family Homes, the quicker the home you've always imagined can become a brilliant reality for you and your family.
Let the pre-planning begin
First, it's essential to have a clear understanding of what we refer to as the pre-site phase, because there are a multitude of factors to consider before we can begin rebuilding your home. If that sounds daunting, the good news is that one of our Knockdown Rebuild Specialists will be right alongside you to help you complete the following tasks during the pre-site phase:
1. Planning ahead
We spend as much time as needed upfront to get a proper plan in place. Because if there's one thing we know, it's that poor planning can lead to problems like project delays and budget blowouts.
2. Researching your block of land
After confirming your local council's town planning requirements, we identify any implications on your block. For example, there may be a restrictive covenant (also known as a legal agreement) on the block. Planning ahead with this knowledge eliminates any unpleasant surprises during your rebuild.
3. Dealing with local council
Not all councils and municipalities are the same, so it's critical to understand your local council's construction implications and town planning requirements.
4. Identifying potential construction complications
Overhead power lines, parking restrictions, adjoining structures on boundaries, site access issues, and even vegetation—all these factors can have a big impact on the construction process, so we need to survey your site. Once that's done, and we've met the town planning requirements, we can start talking timelines. (Here's where it all starts to get real!)
5. Understanding timelines
Some councils take one month to review a plan while others can take up to six months or more. And then, once your plan has been approved, depending on your location and chosen home design, site start could take three to six months. So before we can even begin construction, anywhere from six months to a year could have passed since your first conversation with us. In other words, let's get started!
Put your planning in place
It's often tempting to take a "wait and see" approach to a rebuild but as we've shown, the process is long and the time to get going is now.
Click here to start talking to one of our dedicated Knockdown Rebuild Specialists today or learn more by downloading our Knockdown Rebuild brochure here.
Back To Articles