Your new home is our priority
April 2020 In General News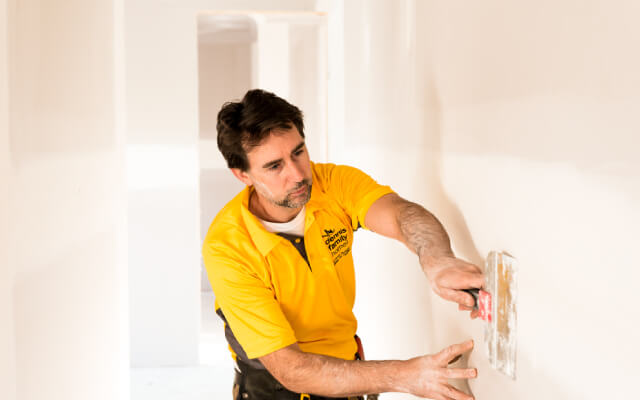 Here at Dennis Family Homes, we understand that you may have concerns about COVID-19 and what it may mean for your home building journey. As always, the health and safety of our customers and staff is our number one priority. While your new home is being built, rest assured that that we are focused on maintaining a safe and healthy environment.
In line with the current health and safety obligations to meet COVID-19 work arrangements our trades are making space on site by practicing social distancing requirements, good hygiene and self-isolation if required.  All our construction sites have new signage and information for trades that address these new requirements.
Please be aware that during this time, our Building Supervisors will only be conducting essential site meetings with clients, such as final handover. Any other appointments will be conducted via phone or Zoom. If you have any building queries that need to be sighted throughout construction, these will be resolved by phone or Facetime in possible, eliminating the need for you to visit the site. Please rest assured that our dedicated Building Supervisors will be in regular communication with you throughout your build and will be available to address any concerns you may have.
Please speak with your Building Administrator for information on the progress of your new home. If you do need to visit your site for an essential meeting such as handover, please note that the following safety standards are in place:
If you have travelled or have been in direct contact with someone who has travelled overseas or interstate in the last 2 weeks, we ask that you postpone your appointment until you have served the mandatory 14-day self-isolation term.
If you have tested positive for COVID-19 or are awaiting the results of a test, or have been in close contact with someone who has tested positive for COVID-19 or are awaiting the results of a test, we ask that you reschedule your appointment.
If you are unwell and displaying symptoms of fever, cough and shortness of breath or breathing difficulties, you should seek medical advice and we ask that you reschedule your appointment.
Appointments are limited to a maximum of 2 people to maintain the social distance recommendation of 1.5m, may in line with Government and medical advice.
We request that you do not bring children to the construction site.
We will greet you with a warm smile and words of welcome, but we ask that you do not shake hands and avoid personal contact with our staff.
Please use the hand sanitiser provided and cover your nose and mouth when you cough or sneeze.

Although things have changed, one thing that hasn't changed is our commitment to your home building journey.   
Prior to your site visit you will receive confirmation and information on these recommendations. Please contact our Head Office 1800 336 647 if you have any questions about your upcoming appointment.
We thank you for your understanding and cooperation.
Back To Articles