Our 2022 Aspirations 2 Series Home Designs
February 2022 In General News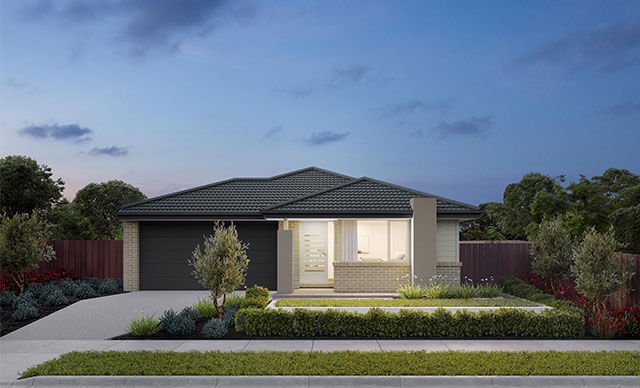 If you're considering buying your first home, then you'll know that there are many options to consider. 
You may also want to ensure you can strike a balance between a sense of luxury without overspending on your budget for you and your family. 
At Dennis Family Homes, we take all of these factors into consideration because not only have we been in the business of building homes for Australian families for decades, but we simply love what we do.
And with so much experience in the industry, we've found that one of the most important parts of our job is listening to our customers tell us what they want in their dream homes. This is why we're proud to announce our new Aspirations 2 Series home designs, which means you can achieve your dream home, while staying within your budget.
Our new Aspirations Home Designs
New features
For the perfect additional workspace to your kitchen, a butler's pantry is the way to go. And now, it's available in all Aspirations 2 Series homes! With an option to suit every master chef, you'll have plenty of storage and space to cook up a storm.
The bedroom is the place we all retreat to after a long day. And now, we've made our bedrooms in the Aspirations 2 Series more spacious so you can feel comfortable no matter what. Whether you choose to fit a bigger bed, bedside table, a desk to work from, or perhaps a play area in the kids' rooms, our bigger bedrooms will help you transform an ordinary room into a peaceful sanctuary.
No one likes waking up to the loud thud of a kitchen drawer being slammed into place. Then again, no one likes hearing it, full stop! This is why we've now added soft close cabinetry throughout all of our Aspirations 2 Series homes. You'll love how something so simple can add so much elegance to your home.
Larger bathrooms with tiled shower bases
Having enough space in your bathroom is truly a daily essential. This is why we've increased the space in each bathroom with tiled shower bases for a streamlined, modern look, so you can enjoy getting ready every day in style.
Double vanity to bathroom
If getting ready in the morning can feel a bit crowded with your partner or the kids, then why not add a double vanity? You'll never have to fight for space in the bathroom again! Give everyone a designated spot for fuss-free time to get ready every day.
We're now offering a bigger choice of contemporary facades that comply with developer guidelines, which ensures you'll be able build your dream home with as little drama as possible.
Our four new façades joining the family:
And of course, we can't forget about our top façades:
Our all-time favourite façade:
One of our most timeless and stylish facades is the Hamptons. Now, you can not only build your dream home, but you can make a statement and create curb appeal too. 
It's all about utility
One of the most important benefits of these new features are the improvements they bring to your home without having to go on a bigger lot size! The Aspirations 2 Series floor plans have been cleverly designed to make the most of each block, so you can create your dream home with ease.
How to get started with Dennis Family Homes
You can explore our beautiful home designs on our website here, or by visiting your nearest display home.
Whichever way you choose to view our homes, take your time and get a feel for the floor plans you and your family are most interested in.
Contact us
Like what you see and want to learn more? Give us a call on 1800 336 647, or visit our website here and fill out our online form. 
We look forward to helping you and your family build your dream home!
Back To Articles