Live The Hamptons Dream In 2020
February 2020 In General News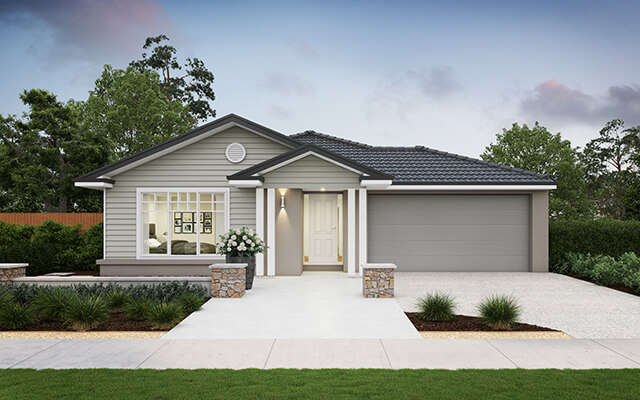 Enjoy all the elements of casual, relaxed, coastal style, combined with elegant and sophisticated street appeal with the introduction of the Hamptons façade across a range of Dennis Family Homes for 2020.
The stunning Hamptons façade is derived from the home design of the upmarket seaside region of Long Island in New York, with its impressive classic style and strong coastal tones.
"With its elegant lines, striking weatherboard features and contrasting roof tones, and calming neutral tones of grey, whites and blues, it's easy to see why this design has captured the hearts of the Australian homeowner," says Dennis Family Homes National Design Manager, Kelvyn Rowley.
"People are drawn to the Hamptons façade, not only for its grand street appeal but also for its casual, coastal, homely feel which lends itself so well to this design."
"It's a perfect design for those looking for a more traditional style, whilst still maintaining all the benefits of a design sure to remain 'en vogue' for many years to come," continues Mr Rowley.
This flexible design can be added to a selection of popular home designs and three new designs across the Dennis Family Homes range – both single and double.
Those building a single storey home can incorporate the Hamptons façade on the Sandford, Eden, Hartley, Olinda, Mortlake and the Charlton, and for those wishing to build a double storey home on the Balmoral, Marsden, Gibson and the Patterson.
Display homes showcasing the Hamptons-inspired facade will be open across Melbourne and in Shepparton from May 2020 onward.
Further information is available by phoning 1800 Dennis, online at www.dennisfamily.com.au or in person at all Dennis Family Homes display centres.
Back To Articles