The Importance Of Display Homes: What To Look For And When To Buy
January 2016 In First Home Buyers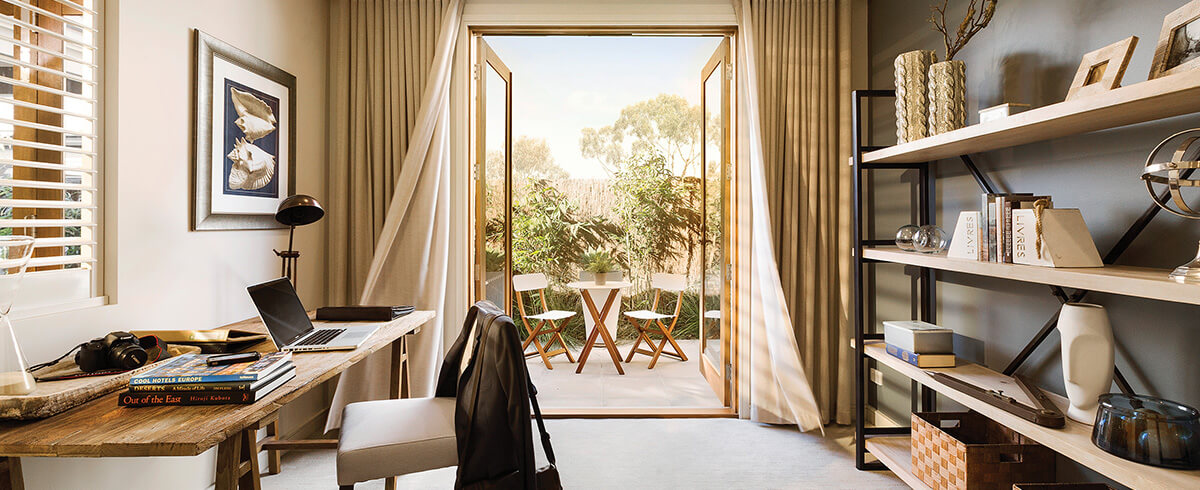 Buying or building a new home is a major investment so it's sensible to spend as much time as you can choosing one that will meet your needs as a potentially growing family, so you can live in and enjoy your home in the long term.
Whether you're starting from scratch or planning on moving into a specific design, touring the display villages around Australia can be hugely enjoyable – especially if you walk into a wonderful house that instantly feels like home.
There are a number of things you can do before and during your display home visits to ensure you maximise on the opportunity. Here's our short personal checklist:
Do your research
A good way to get inspiration is to have a look through magazines and websites to gather information about builders and the type of home you're actually looking for. Technology has played a huge part in how we can view floor plans, bedroom sizes and price with virtual tours and mock-ups available on many sites. Once you've gathered as much relevant information as possible you can plan your visit to the display villages.
Plan your day
Before you head to the display village have some sort of itinerary in your head. Make sure that you think carefully about logistics, visit as many houses in one area as you can manage in a single day and avoid weekends because the traffic – cars and people! – will be heavy.  Finally, try and plan when you might be able to go back for a second or third viewing.
Think while you look
Excitement would overwhelm the best of us during a display home visit but it's important to keep a level head and think very carefully about what you're seeing. Imagine how you would use the space for fixtures, finishing and floor plan and the overall look of the house. Is the location good? Is the quality of the house up to scratch? And does the design suit yours and your family's lifestyle? These are all important questions to ask.
Lastly, have a close look at practical features such as storage options, electricity points, phone connection and other utilities before making your choice.
Before you go…
Don't forget to pick up any documentation – anything that will help jog your memory of the houses and provide further information.
When to take the plunge and buy a display home
It's all well and good visiting a display home and imagining yourself living in something similar but what happens if you are faced with the opportunity to actually buy it? Investment in a display home could be a great option depending on your individual circumstances.
Display homes are usually in immaculate condition, professionally designed and include top of the range furniture and accessories. After all, it's in the builder's best interest to present the home beautifully as a reflection of their work. This also extends to the quality of the brickwork, tiling and other display features that demonstrate the builder's capabilities.
You'll be able to enjoy an already established garden and fittings that should all be included in the price of the home. So although you won't have as much freedom to customise the design, you benefit from being able to move in to a ready made home that requires little to no work on your part. Perfect for people with busy lives who just want an immediate home for themselves and their families.
You're trusted Melbourne Home Builder – Dennis Family Homes – A Family Building Homes For Families
Back To Articles