What we love most about Warrnambool
June 2018 In Suburb Specific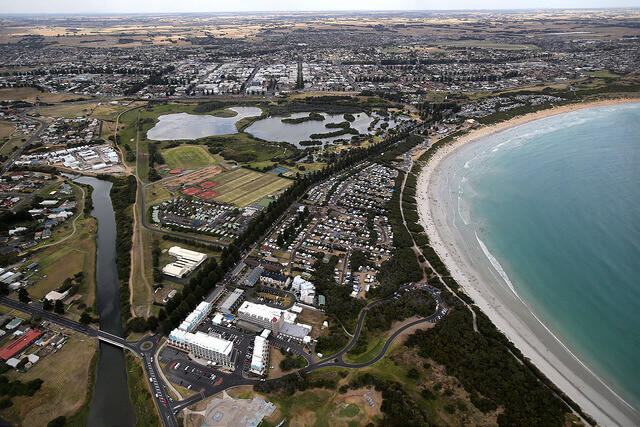 As the largest city in south-west Victoria, Warrnambool is one of the states' most admired and revered regional cities—and it's not had to work out why. Here's what we love most about this splendid coastal city…
The breathtaking coastline
Situated just beyond the end of the world-famous Great Ocean Road and Twelve Apostles, the area is home to some of the most breathtaking coastline in the nation, and quite possibly the world.
Typified by a combination of rocky headlands and sheer cliff faces, the long strip of coastline stretching along the Victorian coast from Cape Otway to Port Fairy is home to an estimated 638 shipwrecks, earning it the title as 'The Shipwreck Coast' with Warrnambool's own Lady Bay having claimed at least 29 shipwrecks alone.
With attractions like the Thunderpoint Reserve with its beautiful coastal wetlands and rocky ocean scenery and Moyjil (also known as Point Ritchie), a site of great Indigenous significance with human occupation estimated to date back at least 35,000 years, there is endless coastline to explore throughout the region.
The delicious local produce
One of the best things about regional cities is you have easy access to all the delicious local produce. Whether it's fine dining at the Pickled Pig, a tasty breakfast at the Pavilion Café & Bar or some fresh seafood at Pippies by the Bay, Warrnambool offers a great selection of local restaurants, cafes and eateries where you can sample the variety of local produce—often while also enjoying an ocean view!
You can even take a range of the delicious produce home with you when you drop into places like the Darriwill Farm or Allansford Cheese World.

The family-friendly feel
There's no question that Warrnambool is great for families. In addition to strolling along the Lady Bay Foreshore or enjoying some mini golf, BMX riding or the adventure playground at Lake Pertobe, there are plenty of family-friendly activities on offer in Warrnambool.
Let's start with the beaches—with everything from protected swimming beaches and sheltered coves to open surf breaks, there's no shortage of places to enjoy some surfing, fishing or sandcastle building. During the cooler months between May and October, you can even try your luck spotting the Southern Wright Wales from Logans Beach!
Then there's the Maremmas. Popularised by the film Oddball, the Maremmas are considered local celebrities in Warrnambool. Playing a crucial role protecting the Little Penguin Colony on Middle Island having helped them rebuild their population to well over 100 penguins, a meet-and-greet with the Maremmas is sure to be great fun for the whole family.
And who could forget Flagstaff Hill Maritime Village. Perfectly capturing Warrnambool's nautical history, Flagstaff Hill showcases the stories of the many ships, crewmen and passengers who arrived in the region in the 19th century. Complete with cobblestoned streets and more than 40 buildings to explore, the village offers a rare glimpse into what life was like for some of our earliest European settlers.

It has something for everyone
Rarely can you say a regional city has something for everyone, but you can when it's Warrnambool you're talking about.
While it's littered with historic buildings and landmarks dating back to the 1850s, Warrnambool also provides all the conveniences you'd look for in a contemporary city including a thriving arts and culture scene with venues like the Warrnambool Art Gallery and Lighthouse Theatre.
If you're looking for a little pampering, they've got you covered at the Deep Water Spa with geothermal mineral hot springs, of if you're in need of a touch of retail therapy, you can choose from four shopping districts and local markets.
However, if you're more of a nature enthusiast, Warrnambool is also home to plenty of parks, gardens, rivers and reserves, but visits to both the Tower Hill Wildlife Reserve and Hopkins Falls are absolute musts.

Enjoy the best of Warrnambool every day
You could enjoy what Warrnambool has to offer every day with a Dennis house and land package. With an extensive range of contemporary home designs to choose from, we have something to suit every family, lifestyle and budget.
Contact us or visit our Warrnambool office display centre to find out more. 
Your trusted Melbourne Home Builder – Dennis Family Homes – A Family Building Homes for Families
Back To Articles