Market Update: Wagga Wagga
June 2018 In Suburb Specific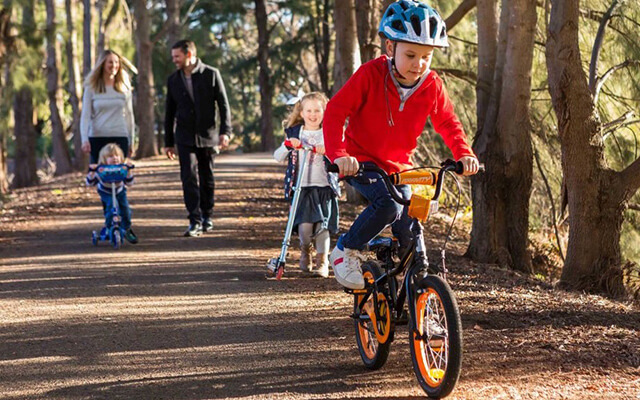 Thinking of making the move to Wagga Wagga? Here's a snapshot of what the market in the thriving regional city looks like…
Local profile
Located on the banks of the Murrumbidgee River in the heart of the Riverina Region, Wagga Wagga is New South Wales' largest inland city boasting a population of more than 60,000.
With a climate typified by hot summers and cool winters, the regional city has built a reputation as a booming industrial transportation hub largely due to its good connections to both Sydney and Melbourne by road, rail and air.
As a thriving regional city, residents enjoy all the amenities and facilities that make day-to-day living simple including plenty of retail options, both public and private hospitals, various community groups and local resource centres, more than 20 primary schools, eight secondary schools and a Charles Sturt University campus.
Already home to more than 5,500 businesses with the majority of employment in health care and social assistance, public administration and safety, education and training, retail, construction, manufacturing, accommodation and food services, Wagga Wagga is also tipped to grow by more than 20% over the next 20 years making it a city to watch.

Property market snapshot
Property prices in Wagga Wagga are still relatively affordable compared to its large city counterparts, with a median house price of $378,000 for a three-bedroom house and $525,000 for a four-bedroom house.
The city has enjoyed consistent growth in recent years with the median house price in Wagga Wagga increasing by 21.5% per cent over the last five years, which equates to a compound annual growth rate of 4%.
The rental market in Wagga Wagga is also performing well, with the median rental price sitting at $350 per week, generating a 4.6% rental yield average for investors.

What's driving the growth?
There are a range of factors driving the growth in Wagga Wagga, with the exorbitant property prices seen in recent years in major cities like Sydney and Melbourne playing a significant role. In fact, growth in house prices in regional towns in NSW are now outpacing growth in Sydney as home buyers are priced out of expensive big-city markets, and are instead opting for a more affordable regional lifestyle.
The $45 million Riverina intermodal Freight and Logistics (RiFL) hub project has also played a significant role attracting businesses and residents to the city, with big companies including Teys Australia, Heinz-Watties, Southern Oil Refinery, Riverina Oil and BioEnergy (ROBE), Vinidex, BOC Gas, Austrak an Energi Group having all set up shop in Wagga Wagga's Bomen Business Park.
With several other projects in the pipeline including new dam infrastructure proposed at nearby Lake Coolah and Nerrandera and a new shopping centre in Estella, the region is also likely to offer a range of other job prospects for local residents in the near future.
While the current demographic in Wagga Wagga is comprised of a 24% majority of independent youth, Baby Boomers are also tipped to continue to drive regional growth in the coming years. Representing 21% of the Australian population, as Baby Boomers reach retirement and look to downsize, those who are seeking a picturesque rural lifestyle in areas that still offer good health care facilities are likely to find regional cities including Wagga Wagga appealing.

Break into the Wagga Wagga market in a brand-new home
If you like the idea of making the move to Wagga Wagga, Dennis Family Homes makes it easy with our range of house and land packages starting from as little as $400,000.
First home buyers who build a new home in Wagga Wagga could also be eligible for the NSW state government's First Home Owner Grant. Visit the NSW Revenue office website for more information and eligibility criteria.
To find out more, simply contact us or drop into our Wagga Wagga display centre to explore the full range of options. 
Your trusted Melbourne Home Builder – Dennis Family Homes – A Family Building Homes for Families 
Includes statistics and information sourced from:
Back To Articles