Market Update: Albury
May 2018 In Suburb Specific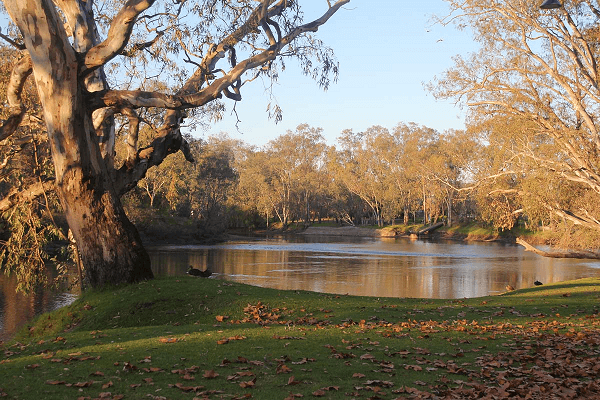 Thinking of trading in city-living for a more tranquil regional lifestyle? Albury could be the answer. Here's a snapshot of what's happening in the thriving riverside city.
Local profile
Located on the northern banks of the beautiful Murray River with a population of more than 50,000, Albury is the major retail, commercial, administrative and cultural centre in the Riverina region of New South Wales.
Boasting good connections to Sydney and Melbourne by both road and rail, the city generates an impressive $7.3 billion output, with key industries in manufacturing, construction, business services, agriculture, retail, wholesale and health services.
Home to a thriving commercial centre paired with some beautiful natural surrounds, local-residents in Albury and neighbouring Wodonga located on the Victorian side of the river enjoy an urban lifestyle in a tranquil country setting.

Property market snapshot
House prices in Albury have been growing consistently for a number of years now—between 2013 and 2017, the median house price in Albury grew from $366,000 to $505,000, an impressive increase of more than 25 per cent.
Currently, the median house prices for a three and four-bedroom home in Albury are $427,000 and $642,500 respectively. Looking at the rental market, the current median rental return on a three-bedroom home in Albury is $320 per week, and $400 per week for a four-bedroom home.
What's driving the growth?
The high property prices being seen in major cities are a key driver behind the growth being seen in regional cities like Albury. With the median house price in major cities like Sydney sitting at more than $1.1 million and Melbourne not far behind with a median house price over $900,000, it's no wonder people are looking at alternative ways to get a good house for a decent price.
There is a noticeable trend of people who have been priced out of expensive city real estate markets making the move to regional cities and towns in search of more affordable property prices, like what's been seen recently in NSW with growth in regional house prices outpacing growth in Sydney. The growth has been so significant that house prices in regional centres in NSW are fast becoming out of reach for the average first home buyer.
While most regional house prices are still relatively affordable, it's likely they'll continue to grow while metropolitan house prices remain high. In fact, Albury-Wodonga is tipped as one of the best places to buy in regional NSW, with its comparatively affordable prices, good properties, attractive rental yields and loads of potential for future growth. With a steadily growing population, highly desirable location and diverse economy with large organisations like Australian Taxation Office calling it home, it's likely it will continue to follow a solid growth pattern. 
With it's appealing to first home buyers who can't afford the city real estate markets, investors who don't want to pay a premium price tag and downsizers looking to make the most of their money and enjoy a more relaxed regional lifestyle, it's no wonder Albury is proving to be an attractive property market for many buyers.

How you can get into the market
It's not too late to get into the Albury property market. With Dennis Family Homes fixed price house and land packages in growing suburbs like Thurgoona starting from as little as $338,000, getting into the property market in a brand-new home could be easier than you think.
First home buyers who build a new home in Albury could also be eligible for the NSW state government's First Home Owner Grant. Visit the NSW Revenue office website for more information and eligibility criteria.
Now is your opportunity to get into the Albury property market. Contact us or visit a Dennis Display Centre to find out more. 
Your trusted Albury Home Builder – Dennis Family Homes – A Family Building Homes for Families 
Includes statistics and information sourced from:
Back To Articles