Geelong or G-Town as the locals affectionately call it
February 2016 In Suburb Specific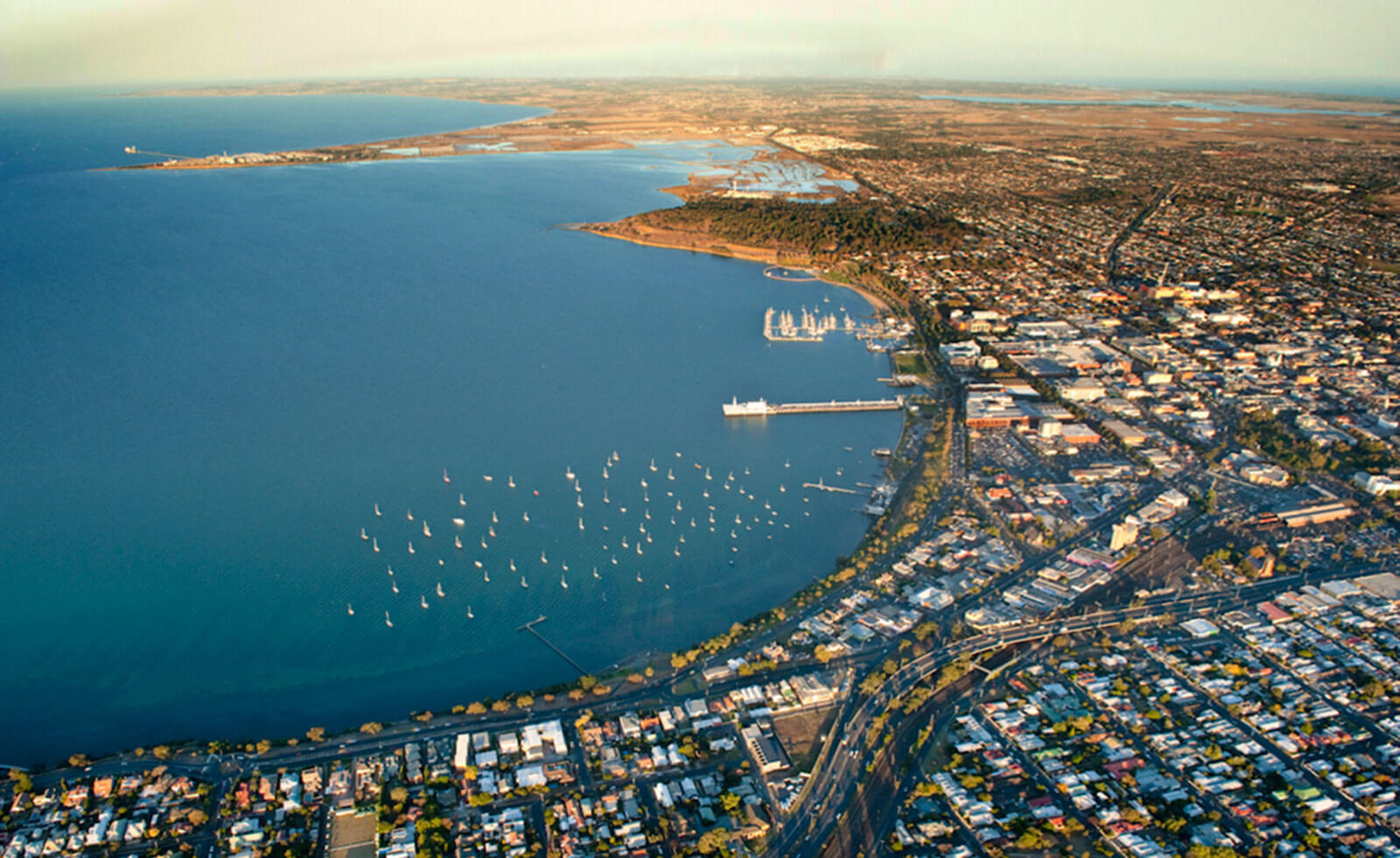 Geelong
Located only 75 kilometers from the Melbourne CBD, Geelong is a bustling metropolitan city situated on the sandy shores of Port Phillip Bay.
Geelong is the second largest city in the state of Victoria. Its first residents are the Wathaurong people, an indigenous Australian tribe that is part of the Kulin nation. With many fantastic amenities including the stunning waterfront and fabulous eateries, Geelong is one of the best places for a family to settle.
Education and amenities
Education options are plentiful in Geelong. There is an array of kindergartens, public or private primary and secondary schools as well as some of the best universities in the country to choose from.
In 1966, even the HRH Prince Charles spent two terms at the Geelong Grammar School's Timbertop campus. If it's is good enough for the HRH we think it may be good enough for your little prince or princess in the making.
(Source:http://commerce.wazeedigital.com/license/clip/1B310050_t057.do)
It is safety first in Geelong with multiple hospitals and health providers located across this growing metropolis. Just around the corner on Pigdons Road, within an easy walk of Deakin University Waurn Ponds campus, is the future home of Epworth Geelong hospital. Scheduled to open in mid-2016, the brand new hospital will encompass a 24/7 emergency department, a maternity ward and a complex care unit.
Shopping and entertainment
Geelong is a shopping mecca for everyone. If you prefer the hustle and bustle of a shopping centre you will be spoiled for choice with Westfield Geelong, Market Square and Waurn Ponds. However, if you prefer a more relaxed vibe, then head to Pakington Street with its European high street feel, you will discover many delights from antique stores to designer fashion boutiques. It's a hip and happening place to be.
When people think of Geelong they instantly think of the mighty Geelong Cats. Game day in Geelong is a big thing, be it watching the game at the ground with thousands of screaming fans or in one of the many pubs.
(Source: http://www.theaflstore.com.au/teams/geelong-cats.html)
Building
Choosing where to build your dream home can be a tough decision, especially with many stunning estates available across Geelong and the Bellarine Peninsula.
The largest and most popular is the Armstrong estate  where Dennis Family Homes has many house and land packages for you to choose from.
While you are in the neighborhood, check out the Charlemont Rise, Warralily and Watermark estates. Further down the coast in Ocean Grove you can discover Bayswater and Bellaview estates.
Dennis Family Homes has been building homes in the region for more than 16 years. Our team has the local know how and expertise to help make your home building decision making process easier. We have six stunning display homes located across three display centres at Armstrong, Warralily, Oakdene estates. A fourth display centre will soon be completed in Ashbury estate.
You're trusted Melbourne Home Builder – Dennis Family Homes – A Family Building Homes For Families
Back To Articles