Nordic Design: All you need to know
August 2015 In Interior Design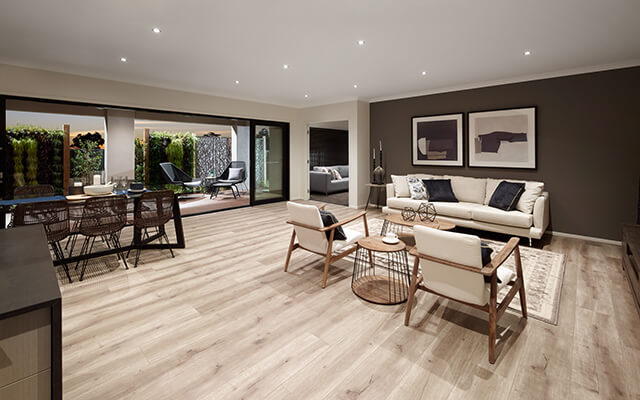 When it comes to Nordic Design, then there is a variety of styles which are influenced by the existing trends in countries like Norway, Finland, Sweden, Denmark and Iceland. With people like to add a new look to their homes and the modern chic styles are preferred to make the house beautiful.
The five most common trends with respect to Nordic Design are mentioned below:
1. Brass: Brass is contemporary and provides personality and authentic beauty. It is known for rich gleam, warmth, artisan-ship and timelessness, and certainly adds to the fresh touches for the decor. From door knobs, to faucets, lamps and shiny furniture, brass is in style once again.
2. Marble: The best part of marble is that it can compliment with any interior or exterior style. It is used in small patches to give a contemporary look to the house if a person can afford it he can incorporate full-length cabinets, counter-tops and the counter-tops with marble respectively. Marble is being used in different colors and different themes can be blended with it.
3. Natural Minimalism: Simplicity is the best policy is an old and modern adage and it carries with itself quality rather than quantity. Natural minimalism is all about being inspired by nature and incorporating different shades and hues of colors like grey, white, beige, sand and cream as well. All these colors can be used with cozy and warm hues as well as different shapes, materials and furniture like stone, wood, wool and leather.
4. Radiant Orchid: It is that design which blossoms with much warmth and confidence. It promotes creativity and originality which is being valued by the society at large. It consists of purple, pink and fuchsia undertones which depict joy, love and health respectively.
5. La vie en rose: Pink has remained a dominant color for many years. It is still in the trend and adds to the beauty when combined with brass, copper and grey accents. When the mixed blend it added with matte effects it results in elegance and sophistication in the design. But it needs to be used slightly so that there is discreet luxury and no overly sweet touch at all.
Scandinavian home design features heavily in many of our homes so if you are looking for some inspiration, check out one of our display centres or look through the home designs on our site.
You're trusted Melbourne Home Builder – Dennis Family Homes – A Family Building Homes For Families
Back To Articles