Textile Accessories for Winter
November 2016 In Interior Design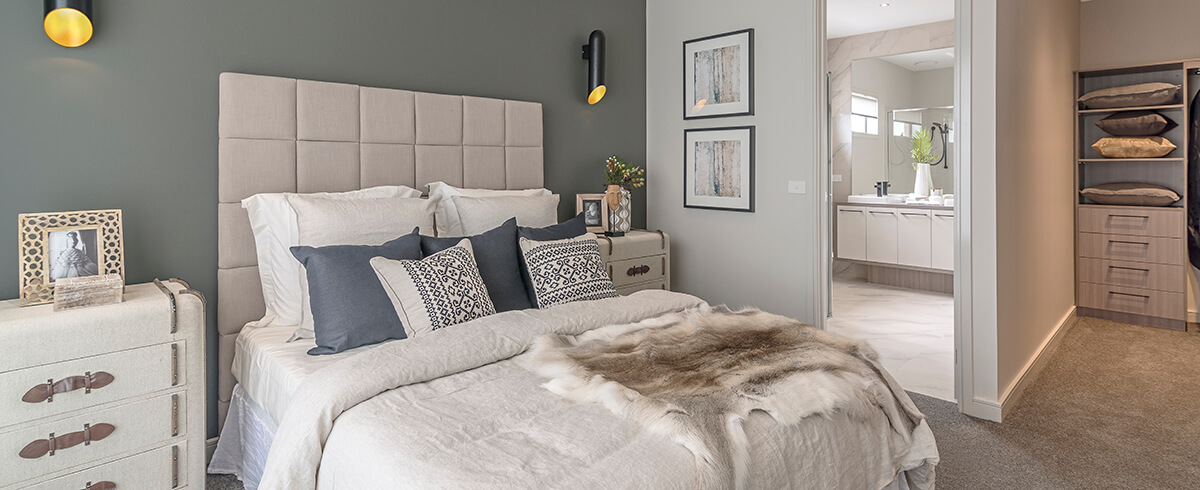 The top goal for any winter home is to achieve a feeling of warmth and comfort. You want a room that will make you question your desire to do anything but curl up on the couch with a warm cup of something, a dog, and the infinite abyss of Netflix. Achieving this isn't as hard as you may think, and the best part is that you don't need a huge budget. With the depth, character, and comfort available from a wide range of textiles, they're your key to the ultimate indoor winter living.
Cushions
Easily the first step is cushions. Contrary to popular belief, you can never have enough (unless you can literally not see the couch/floor/bed anymore). The key though is textural difference. There's an enormous range of cushions so firstly you'll need to divide them by purpose. Have a think about how many you'd like in your room, then decide how many you'll need to actually use (to sit on, lie on, pose your dog for it's 800th instagram photo of the day on). These are generally larger sizes and are also softer, with less embroidery and/or accoutrements like tassels. Next up is your pure style pillows. These should be texturally interesting with plenty of decoration that contrasts to the regular use pillows. Ensure that you keep the colours either complementary or deliberately contrasting like we mentioned in our recent 'Cohesive Colours'  guide.
Fluffy, textured cushions in a similar colour theme will make any nook of your home feel warm, cosy and inviting. Image source.
Throws & blankets
Next up is another winter must-have; throws and blankets. For throws, you're looking for decorative fabrics and designs that add to the room's ambience but are not really for practical purposes. Allow these throws to adorn your feature chairs, the end of chaise lounges or on other furniture that doesn't see regular use. Go wild with textures, decorations, and texturally interesting patterns. For blankets, it's time to get your comfort on. These will be used regularly so while you'll need them to match the space you'll want to limit the amount of decorations or patterns that may not be very comfortable to wrap yourself in.
It's a good idea to find blankets that are easily machine washable, particularly if you have pets, as you'll likely be using them quite a bit. Another thing to think of is whether or not you'll use them outside. If you've got a barbeque or fire pit outside it can be quite cosy to make the most of your outdoor area in the winter.

Store your winter throws and blankets when they're not in use with a stylish wire basket. Image source.
Curtains
If you have beautiful large windows and/or floor-to-ceiling glass doors in your room/s you may want to consider heavier curtains for the colder months. Thicker fabric curtains will be able to retain warmth in the room and repel some of the cold that gets held in glass. When choosing curtains, stick to the complimentary or contrasting rule for colouring and look to match or compliment the pattern work and accoutrements with your designer pillows and throws to ensure cohesion and consistency. A great and simple idea is to have decorative rope to tie the curtains back to the sides of the opening when not drawn. It's simple, elegant and practical.
Opt for thicker curtains in the winter to help keep the heat in. Image source
Lampshades
Another easy addition to your room's design are lampshades. If you're using fabric shades, then adhere to the complimentary vs. contrasting colouring then choose your textures based on your furniture and other accessory designs. If you're using non-fabric lighting, then your choices will depend on your over style. Explore natural materials like woods and metals. Bronzes and coppers are particularly on trend at the moment.
Wrap your curtains up in cosy jumper-like fabric for winter. Image source
Keeping warm in style
Using the above to guide you, your rooms can be transformed into spaces of amazing practical comfort without sacrificing style. Remember to explore our extensive cohesive colours  article to ensure that you create the perfect canvas to accessorise.
You're trusted Melbourne Home Builder – Dennis Family Homes – A Family Building Homes For Families
Back To Articles