7 Ways to Add a Little Luxury to Your Everyday
May 2019 In Interior Design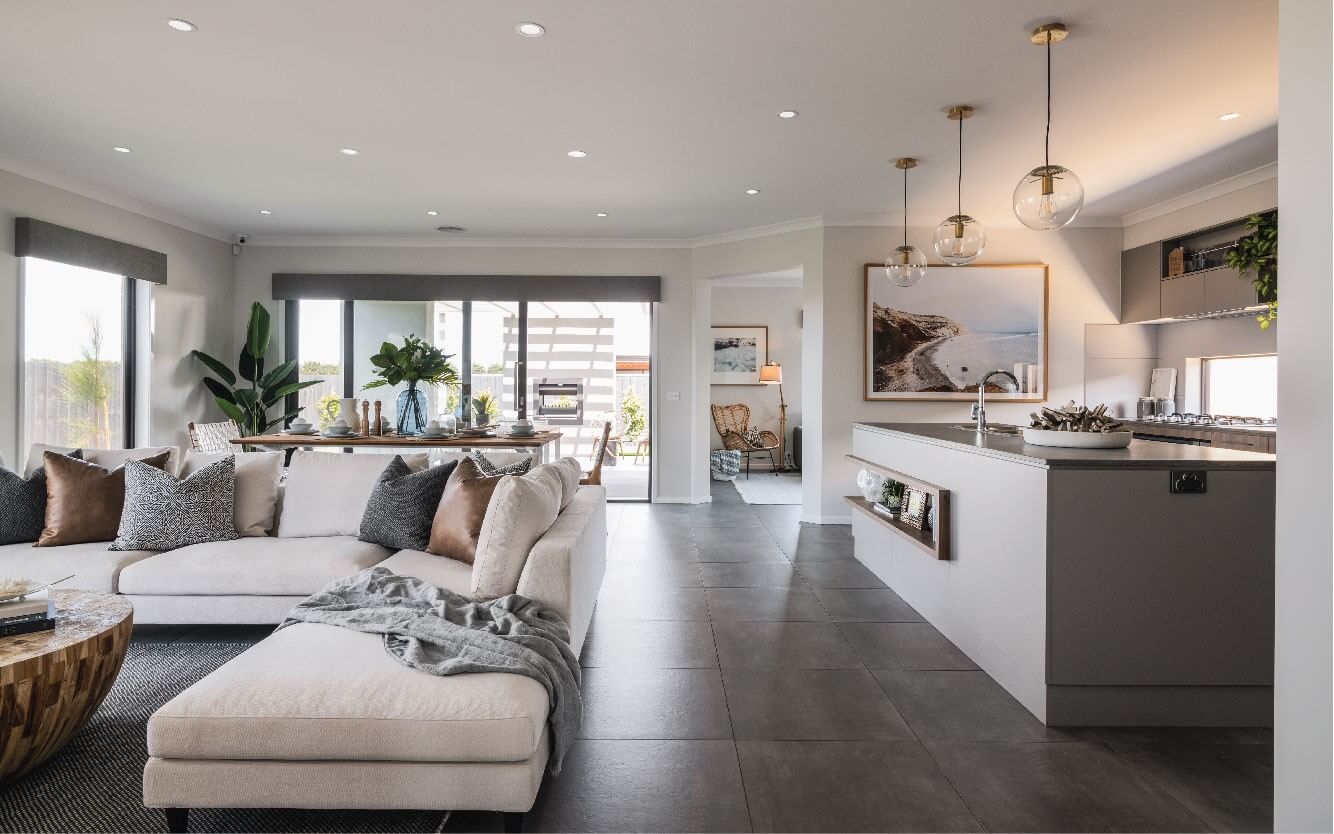 Who wouldn't want their day-to-day to be a little more luxurious? If you're looking for some simple ways to step beyond the basics to create something that's extra special, here are seven simple ways to raise the luxe to the next level in your home.
1.    A King Size Bed with a Grand Bed Head
If there's one room in the home you decide to amp-up the luxe-level, it would have to be the bedroom. As the only space dedicated purely to rest, rejuvenation and relaxation, you can't underestimate the value of investing a little extra to create an opulent retreat. While a double or queen bed may be sufficient, step up to a king size bed complete with a grand bed head and you'll instantly notice the difference. Not only will it make a grand statement as the main focal point of the room, but it also provides a platform to create a lavish display with an assortment of pillows and cushions in plush fabrics.
2.    An Opulent Master-Suite
If you really want to embrace the concept of the bedroom as the heart of luxury in the home, take it to the next level by transforming it into a luxurious master suite. If you have the space, you can amplify the sense of luxury in your boudoir beyond the bed alone by incorporating a dedicated dressing room complete with full-length standing mirror or ottoman, or a by creating a cosy reading nook with a comfortable armchair or chaise.
3.    High-End Pampering Products
Few things can be as gratifying and indulgent as a private pampering session, so why not bring the exclusive day-spa vibe into your own home with some high-end pampering products.Think scented soy candles, botanical hand and body washes, organic hand-made soaps, sumptuous body creams, sea salt scrubs and refreshing face masks—whether you share them with your guests or keep them all to yourself, it's a sure-fire way to make an otherwise ordinary day a bit more special.
4.    Quality Textiles
From bedding and towels to cushions, throws and window coverings, quality fabrics can also play a big role setting a luxurious tone that won't go unnoticed. While it can be tempting to go for the cheaper alternatives when shopping for textiles—however, you shouldn't be afraid to spend a little bit more if it buys you a better quality product. If you know what to look for and you take good care of them, quality textiles can last a lifetime. When choosing sheets, thread count is important, but you should also consider the fibre and weave used. When selecting towels, higher GSM towels made from Supima or Egyptian cotton will feel plush and luxurious, and opt for bath sheets instead of standard towels for the full-wrap around experience.
5.    Statement Lighting
Lighting is possibly another easy way to set the mood of a space—and nothing speaks luxury more than an impressive contemporary chandelier or some stylish pendant lights. While it won't work in every room of the home, displaying some impressive lighting in one or two carefully selected locations in the home like a spacious hallway or above your kitchen island bench or dining table will add a dramatic and elegant feature.
6.    Superior Finishes and Upgrades
While basic inclusions will provide everything you need to make your day-to-day easy, upgrade to a premium inclusions package and you'll notice a big difference throughout the finished home. Superior features like stone benchtops, quality stainless steel appliances, designer tapware and elevated ceilings instantly elevate the sense of luxury throughout the home to make every day extraordinary. As an added bonus, you'll also have more options to personalise almost every element of the home to create something that is truly remarkable that speaks to your personal sense of style.
7.    Home Automation
As technology has become an increasingly integral part of our lifestyles, the concept of luxury now extends beyond decoration to include features like home automation. From fridges that can order your groceries for you, lights that can be turned on or off even when you're not home, smart home security systems that let you know when someone approaches your front door and automated heating and cooling systems that can set your home to the exact temperature you want before you step in your door, home automation could be the thing that elevates your home from something nice to something seriously exceptional.
We know luxury
Live a life of luxury every day with a Dennis Family home.
Starting with our impressive range of home designs complete with features like a luxurious master suite, walk-in butlers' pantry and entertainers alfresco, opt for our Inspirations Premium inclusions and you'll instantly raise the luxe-level of your home to something most can only dream of.
To sample some of the possibilities when you build with the Dennis family, simply drop into one of our display centres located across Melbourne, regional Victoria and New South Wales.
Your trusted Melbourne Home Builder – Dennis Family Homes – A Family Building Homes for Families
Back To Articles