Top 5 questions to ask your new home builder
April 2017 In Home Buyers Advice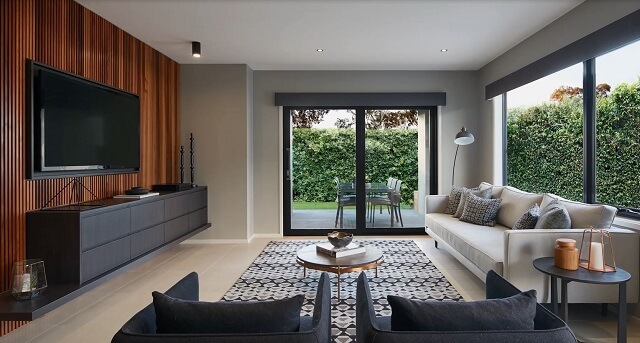 When you decide to build a new home, you'll be spoilt for choice on many fronts: Which is the best suburb? What size block would work best? What façade is most appealing? What would the ideal floorplan be? What interior styling options look the best?
While all of these are important questions, the most important question should be 'Which home builder should we choose?'
Building a new home is most likely the largest financial investment you'll ever make, so selecting a builder that's going to deliver a high quality, affordable home that meets your requirements should be the top priority on your to-do list.
Knowing the right questions to ask is key when it comes to selecting the best home builder, so here are some of the most important things to ask before signing a contract.
1.      How much experience do you have?
The best indicator of future performance is past performance, so it's important to query a builders level of experience building residential homes to get a clear indication of whether they're well equipped to do the job to a high quality standard.
Dennis Family Homes has a reputation for building quality homes for Australian families, underpinned by the more than half a century of experience and expertise of the Dennis Family. Having built more than 20,000 homes, our 100 per cent family owned business continues to construct upwards of 1,000 homes each year in Victoria and southern New South Wales.
We've also won numerous awards for quality and design excellence over the years, as well as being recognised by leading industry groups such as the HIA and the MBA, so you'll have peace of mind that you're building with one of Australia's most trusted and well-renowned home builders when you build with us.

2.      Are you licensed and insured?
Home builders must be licensed to carry out the construction works on your property and also carry domestic building insurance.
When you build with Dennis Family Homes, you can rest assured that we hold all of the required licenses and insurances to complete works on your property.
3.      What is included with my property?
The set of inclusions that come with a new property may vary significantly between builders, so it's important to get a thorough understanding of exactly what is included with your home package to avoid any unexpected cost blowouts down the track.
Dennis Family Homes offer a range of inclusion options, whether it be inclusions that come as standard with the Aspirations series of homes, or the Essence or Premium inclusions on offer with the Inspirations series of homes.

4.      Who will oversee the construction of my home?
How will you know everything is going to plan during your new home build? Sometimes builders may leave you feeling like you're in the dark while your home is being built, so it's important to know who will be managing the construction of your new home.
When you build with the Dennis Family, a Dennis Family Homes employed Building Supervisor will be assigned to oversee the entire build of your home from pre-construction briefings, to construction and completion.
During pre-construction, your Building Supervisor will brief you on the build plan, review, and confirm your selections
5.      What do I do if I have any issues after my home is completed?
It's also important to have a good understanding of how your builder will manage any settling issues or defects you notice with your home after you've moved in.
When you build with Dennis Family Homes, we conduct a complimentary maintenance service six months after handover  to make sure everything is as it should be.
During the service, our maintenance contractor will check everything from any structural issues to your pipes and guttering to the functioning of doors and locks. This detailed inspection will uncover anything that doesn't meet our high standards.
Read more about our Building Process, or contact us to find out if we're the right home builder for you.
You're trusted Melbourne Home Builder – Dennis Family Homes – A Family Building Homes For Families
Back To Articles