How much does it cost to build a new home?
March 2017 In Home Buyers Advice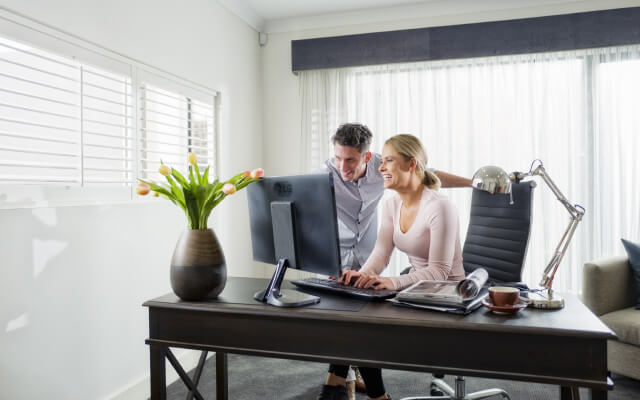 Deciding to build a home may seem like a daunting prospect, particularly when you're trying to do it on a tight budget. Most people begin the process by gaining an idea of general costs and what to expect when the time comes.
So to make life easier, here's a breakdown of the key costs associated with building your new home.
Designing your home
When you choose to build with a house and land package the cost of designing your home is often included in the quote price. Always look for a package that includes fixed site costs, meaning you know exactly what your home is going to cost from day one and you won't get any nasty surprises.
However, if you're considering building a custom or bespoke home, you'll need to employ an architect to design the home for you and budget accordingly.

Stamp duty
When you purchase a home in Australia, you'll need to pay stamp duty – this is a tax imposed by the relevant state or territory Government based on the purchase price of the property.
Stamp duty rates vary between each state and territory around Australia but as a general guide, the higher the purchase price of the property, the more you'll need to pay in stamp duty.
Some states and territories do, however, offer concessions or reduced stamp duty rates if you're a first home buyer or if you're building a new home, so make sure you visit the relevant state or territories' finance, treasury or revenue office website to get an idea of how much stamp duty you'll need to pay.
Site costs
When you build a new home, it's common practice for builders to charge for site costs, which are costs associated with working with the infrastructure of your site and for site works required to design and construct the foundations of your new home.
Site infrastructure costs can be incurred from activities like assessing the building site, obtaining any required licences, or other construction requirements like setting up temporary fences for the build.
Site works costs relate to any work required to enable the builder to design and construct a safe and stable foundation for your home and are largely dictated by factors like the fall (or slope) of the block you're building on, the soil conditions, the presence of rocks that may need to be removed, requirements for fill, or other earthworks necessary to achieve a level pad for the home's foundations.
The build
Then there's the cost of actually building your home. The home construction cost includes all of the materials and labour that go into the construction of your home such as concrete work, frame construction, roofing, brick work, windows, doors and concealed services like plumbing and electricals.
Your new home cost will also include internal fittings and standard fixtures like walls, paint, tiling, door furniture, shower screens, mirrors, plumbing fixtures and benchtops.
While builders can often provide a fixed quote for the cost of your build, the price can vary if you request any upgrades or non-standard modifications to be made to the design of the home.

Additional extras
While builders usually provide a set of inclusions that come as standard with your home, you may opt to upgrade certain items which may come at an additional cost to the base quote price of your home.
It's also important to note that most building packages don't usually include things like your flooring, driveway and garden landscaping, so you'll need to factor these into your budget if they're not included in your package.
Remove the guesswork
At Dennis Family Homes, there's no guesswork when you decide to build with a house and land package. With our great range of home designs, floorplan options and fantastic inclusions, you'll know exactly what you're getting.
In Metro Melbourne our Aspirations Series homes start at just $165,000, while our Inspirations Series homes start from $235,000.# We have something to suit every taste and budget. Browse through our great range of house and land packages or contact us to find out more.
Enquire now
Disclaimers:
*Fixed site costs usually include site fall, rock removal and connection costs only. Please refer to your building contract for more information.  
# Prices are (i) based on standard inclusions and facades for Melbourne Metro areas only (ii) exclusive of Developer requirements (iii) based on a "Low" BAL level (iv) correct as at the time of publishing but may change without notice (v) exclusive of stamp duty, legal fees and other purchase costs. Please refer to your building contract for binding terms or visit dennisfamily.com.au for more information.
Back To Articles