How we help you build with confidence
July 2022 In Home Buyers Advice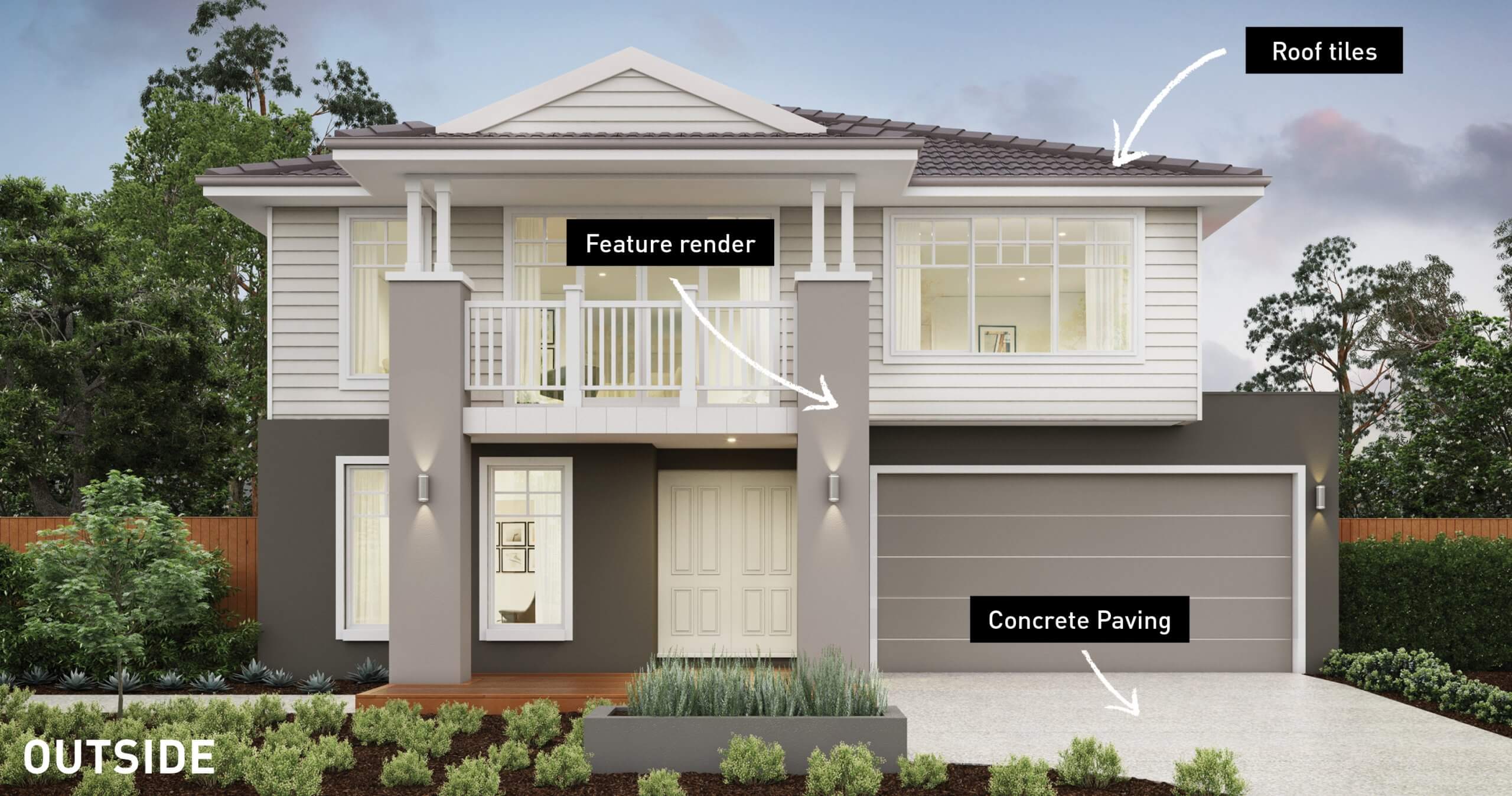 One of our favourite things about helping Australian families build their dream homes is instilling a sense of confidence and enjoyment throughout the entire building process.
From the moment you speak to one of our consultants, to the day we hand over the keys to your dream home, we make your building journey with us one to fondly remember.
How we simplify homebuilding
It's no secret that the Australian housing market is filled with complexities, and they can often be overwhelming for many first home buyers. After all, you want to do what's best for your family, and so do we. So what's our secret to helping you build with confidence? It's running you through our stress-free process from start to finish.
Our Process
1. We get to know you
The most important part of creating your dream family home is getting to know you and your family's needs. Together, we'll figure out what's important to you, what's not important, and what's nice to have! To get started, you can give us a call on 1800 DENNIS or submit your details here.
2. We help you choose the perfect home for you and your family
Once we've discovered your individual needs, we'll match them to one of our award-winning floorplans. After that, we'll give you an initial summary of the estimated costs of your new home. Take a look through our home designs here.
3. Pre-construction: finalise your deposit
Before construction can begin, we'll need to finalise all the details so that we can give you a summary of cost estimates for your home. Once you provide the deposit amount, you will secure the price of your home and any other promotional offers. You can learn more about saving for a house deposit at Moneysmart.
4. Personalise your new home with our Interior Designers
For many families, this is their favourite part of the journey! It's time to choose the colour scheme, style, and fixtures for your new home in your personal Colour Consultation. And to make this step extra special, we're offering $40K value when you spend $7,990 to upgrade your facade and features so that you can truly build with confidence and make your home your own. Here are some tips for you to find inspiration before your appointment.
5. Contract signing
This is the stage where we give you your building contract and working drawings for you to approve. We'll talk through your plans and explain all details including costs, any variations made and any additional approvals if they're required. You'll also need to engage a solicitor or conveyancer to help you meet all the legal requirements that come with buying a new home. As mentioned on Moneysmart, paying a legal expert is the best way to ensure you or your property don't have any legal complications with councils or authorities during (or after) the sale process.
6. Prepare for the site start
Before we can start building on site, we need to make sure your building permit has been approved by the council. We also need to confirm final working drawings, supplier orders, and any other paperwork that could be required for your home.
7. Construction begins
This is another exciting milestone in your home-build journey! Before we begin, we will book in a pre-construction meeting with your Building Supervisor to discuss the build plan, then review it and confirm all your selections for the build.
8. Base stage
The Building Surveyor will inspect and sign-off on the exact positioning of your home. We will also need to set foundations and organise completion of under slab services. Once that's done, we will pour the slab.
9. Frame stage
This is the stage where we build wall frames and erect roof trusses. Once we're done here, you'll be able to see the outline of your home.
10.Lock-up stage
Now it's time for the outside of your home to come together with roofing, brickwork and the installation of external windows and doors. We'll also begin installing concealed services like plumbing and electrical inside your home.
11. Fixing stage
At this stage, we work on the inside of your home. We'll install plaster, cabinetry, skirting boards, architraves and internal doors.
12. Fit out stage
The final stage of construction is the fit out. This is where we complete painting, tiling, and install concealed services. We also install door furniture, shower screens, mirrors, plumbing fixtures and stone benchtops. We'll arrange an inspection by the Building Surveyor to approve an occupancy permit, so once that's completed, your Building Supervisor will present your new home to you.
13. Settlement & final handover
Your home is now complete! We'll conduct a final quality assurance check, walk through, and present your new home. Make sure you have organised home and contents insurance, and that your final payment has cleared on your settlement date – your solicitor or conveyancer will be in touch with you regarding settlement. For more information on home and contents insurance, visit Moneysmart here.
14. Service
Six months after your settlement date, a member of our Service Team will conduct a service to make sure everything in your home is functioning as it should be.
15. Life in your new home!
Congratulations, you can now relax and enjoy life in your brand new Dennis Family Home! We know you will be satisfied and share many memories with your loved ones in your new home together.
Why Dennis Family Homes?
We hope this blog has given you the confidence to build your dream home with us. Apart from our organised and easy-to-understand process, we're proud to offer:
Over 110 floor plans to choose from.
52 display homes across Victoria.
A long and proud history in the building industry, making home ownership possible for Australian families.
A team of people who are passionate about building quality, affordable homes for Australian families.
The tradespeople who build our award-winning display homes are the same tradespeople who build your home.
If you'd like to get in touch with us today, call 1800 336 647 or visit https://www.dennisfamily.com.au/contact-us/
Back To Articles