HomeBuilder Grant Extension for Victoria
August 2020 In General News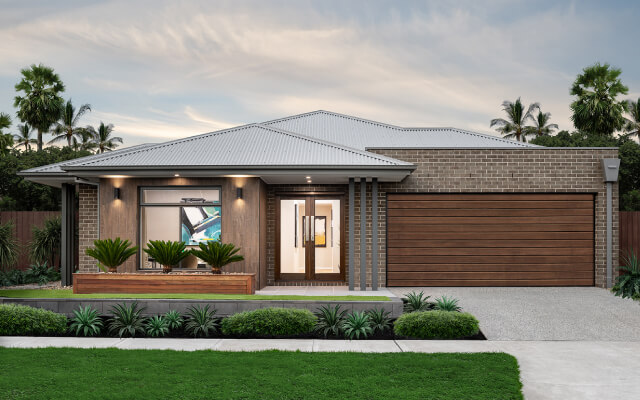 In early June 2020, the Federal Government introduced the HomeBuilder Grant, designed to provide eligible owner-occupiers (including first home buyers) with a grant of $25,000 to build a new home.
Following the introduction of Stage 4 restrictions in metropolitan Melbourne and Stage 3 restrictions in regional Victoria, the Government has provided a 3 month extension to the construction commencement requirement. Previously, owner-occupiers who qualified for HomeBuilder needed to commence construction within 3 months of the contract date. With this extension in place, they now have 6 months to commence construction. This is very welcome news for owner-occupiers in Victoria!
To access HomeBuilder, owner-occupiers must meet the following eligibility criteria:
Be an Australian citizen over the age of 18 years.
Singles must be earning $125,000 or less per year.
Couples must be earning $200,000 or less per year.
The value of the new home must be no more than $750,000 (including land).
Be registered as the owner of the certificate of title (before the laying of the foundations for your home)
Applicants must retain ownership of the property and live there for at least 6 continuous months, immediately following handover.
The HomeBuilder Grant is offered on building contracts entered into between 4 June 2020 and 31 December 2020. (While your contract must be signed before the 31st of December 2020, construction does not need to commence before this date. It just needs to commence within three months of the contract date. So, the good news is – you have time!)
Construction on the new home must commence within three months of the contract date (six months for Victoria). (For new builds, "commencement of construction" means the commencement of excavation and site preparation works.)
It is important to note that:
Investment properties are excluded from HomeBuilder
The HomeBuilder grant cannot be used as a deposit for your new home
HomeBuilder complements existing State and Territory First Home Owner Grant programs, stamp duty concessions and other grant schemes, as well as the Commonwealth's First Home Loan Deposit Scheme and First Home Super Saver Scheme. So, it really is a great time to build your first home!
Please note that all government grants, benefits and assistance schemes, including HomeBuilder, are subject to strict eligibility requirements and may not be available to all buyers. For more information and to find out if you qualify for the new HomeBuilder grant, please click here.
To start your new home journey or find out more about HomeBuilder, book an appointment to talk to one of our Sales Consultants today.
Back To Articles