What's it like building in Melbourne with Dennis Family Homes?
February 2017 In Home Buyers Advice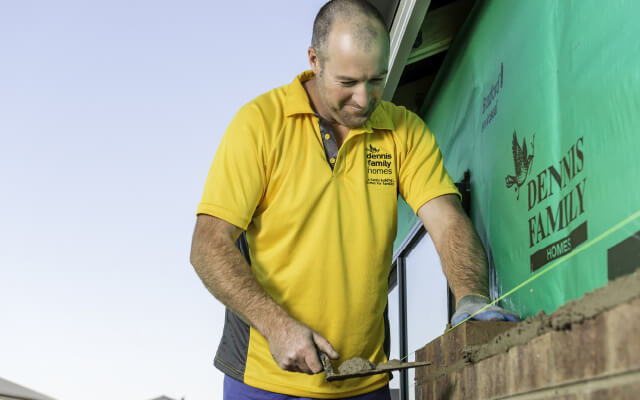 If you're thinking of building a new home in Melbourne, you can't go past Dennis Family Homes as your builder of choice. Here's what four happy home buyers had to say about their journey with us.
Guidance from our passionate sales consultants
When you build with Dennis Family Homes, you have your own dedicated sales consultant available to guide you through the entire process, meaning there's absolutely no guess work. Our sales consultants always go the extra mile to make sure you're kept informed and in control. Just listen to what Vicki Dingle who built with us in Doreen had to say about dealing with her Dennis Family Homes sales consultant:
"Several of us had ventured into the Dennis Family Sales Office, without the expectation of signing a contract. However, for some of us, it was our dealings with our Sales Consultant that sealed the deal. I know from both my own experience and also hearing it from others, that if she felt it was necessary to meet with a client outside of her work hours, she did so without hesitation, especially if it made things easier for the client! For her, the client always came first!
Designs to suit your family's lifestyle
When you choose Dennis Family Homes as your Melbourne home builder, you can select from a great range of home designs to suit your family's unique requirements and lifestyle. For Varinder Singh and Gagandeep Kaur – who purchased a house and land package with us in Wollert – it was the Oxford home design combined with the guidance of their sales consultant that helped seal the deal:
"We looked at other builders, but our Sales Consultant was very good to deal with. She explained everything and even helped find the right block to best suit the home design we had chosen. The Oxford design suits our land and fitted into our budget. We wanted four bedrooms and liked having two separate living areas, with the family room, kitchen and meals area being very open."
Expert craftsmanship and attention to detail
You can also rest assured that your new Melbourne home will be built to the highest quality standard and that our builders always act professionally while bringing your home to life. Which is what Peter and Catherine Stone experienced when they built with us in Wyndham Vale:
"Your supervisor and his trades were very efficient and cleaned up after each job, Beautiful homes, great staff and a wonderful experience from start to finish, you should all be very proud of the jobs you do. Having spoken with lots of neighbours about their experiences with their homes you realise how lucky we are to have you guys build our wonderful home for us."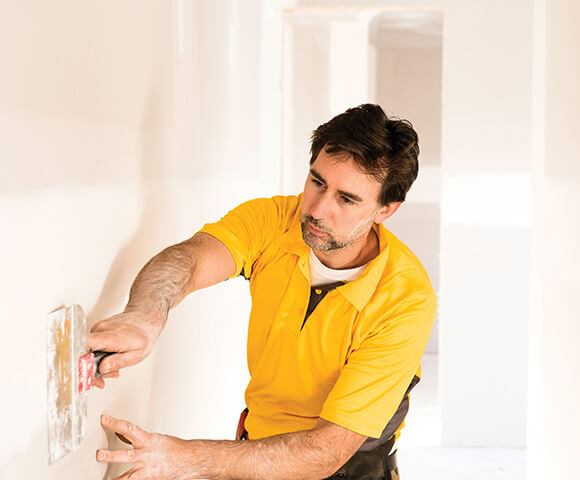 A rewarding journey from start-to-finish
For many first home buyers or first-time builders the idea of building a home may seem daunting. However, the team at Dennis Family Homes make the process clear and straightforward so all you need to do is enjoy the finished product, just like Samantha Ryan who built with us in Yarraville:
"This was the first time that either of us had been involved in building a new home and our expectations from what we had heard and read about building was that it would be a highly stressful, problematic, drawn-out process. But I can honestly say that we experienced nothing but excitement as we watched our new home appear before our eyes. We are so happy with our new home that we may never build again, but if we did we would certainly choose Dennis Family Homes as our builder."
You're trusted Melbourne Home Builder – Dennis Family Homes – A Family Building Homes For Families
 If you're still not convinced that Dennis Family Homes are the best home builders in Melbourne, let us show you what sets us apart from the rest by visiting one of our Melbourne display centres, or by contacting us for more information.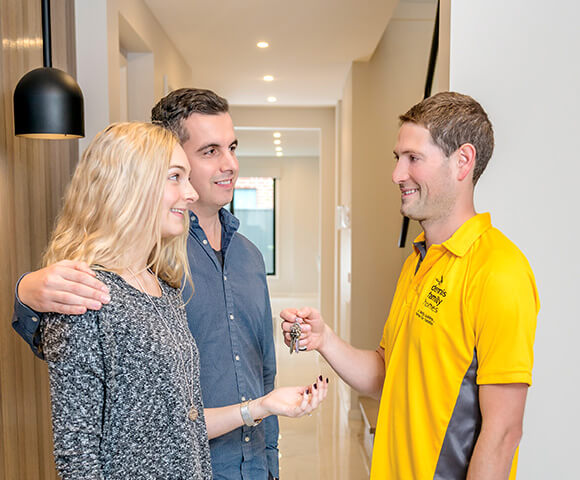 Enquire now
Back To Articles