To build new or buy an established property: How to decide the best option for you?
June 2017 In Home Buyers Advice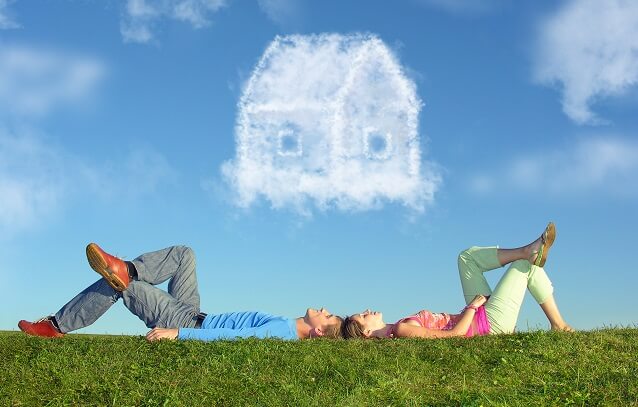 Congratulations! You've been saving hard for a while now and have finally managed to pull together a deposit to buy a home of your own! Now comes the part where you have to decide whether it's a smarter option to build a new home or buy something that's already established.
Well we're here to help. Let's have a look at some of the benefits of building a new home compared to purchasing an established property.
Financial savings
It's simple—building a new home makes financial sense.
When you decide to build, you can take your pick from a great range of fixed price house and land packages which are sold on a 'first in best dressed' basis. Not only does that mean that you can avoid exorbitant bidding wars at auction, but you also know exactly how much you're going to be up for from day one.
And the savings get better if you're a first home buyer. For example, from 1 July 2017, first home buyers who build a new home in Victoria for less than $600,000 could be exempt from having to pay stamp duty taxes, provided they live in the property for more than 12 months. This essentially means an extra $$$$ in your pocket if it's your first home.
Then there are even more benefits for first home buyers who move to Regional Victoria, with the First Home Owner Grant also set to double to $20,000 on 1 July 2017 for homes that cost up to $750,000.
Get the house that's just right
If you've been going to a lot of open for inspections to see if there's an established property within your price range that ticks all the boxes, you've probably noticed that many of the properties you've visited ticked most of the boxes, but not all of them, and when they did meet all your criteria, they were way out of your price range.
You don't have that issue when you decide to build. Because you can choose from a large range of contemporary home designs. You can select a home with an ideal floor plan for your family and lifestyle, then pair it with your favourite façade, colour scheme, fixtures and fittings.
In addition to being able to select your ideal home, you can also choose your ideal location. For example, Dennis Family Homes offer affordable house and land packages in a range of locations across Victoria and New South Wales including Greater Melbourne, Geelong, Warragul, Ballarat, Bendigo, Warrnambool, Shepparton, Echuca, Albury/Wodonga, Wagga Wagga and Griffith.
Enjoy more free time
We're all strapped for time these days, so surely anything that's going to save you time is going to be very welcome.
When you opt to build a new home, a significant benefit is that you get a brand-new quality home which has been built to meet today's stringent building standards, meaning less maintenance and upkeep is required of you once you move in.
If you are however game to buy an established property with a view to renovate, just be aware that renovations often require very significant investment of your money, time and energy—something that most first-time renovators grossly underestimate. You should also be aware that if you do happen to hit any unexpected structural, electrical or other issues throughout your renovations, there's potential for enormous cost blowouts which you may not be prepared for.
Take the easier option
With so many financial, style and lifestyle benefits that come along with building a new home, the choice should be simple.
As one of Australia's longest-running and most trusted new home builders, Dennis Family Homes can build you the home you want, for an affordable price, without the stress and uncertainty of purchasing something established. Contact us today to find out how we can turn your dream into a reality. 
Your trusted Melbourne Home Builder – Dennis Family Homes – A Family Building Homes for Families
Back To Articles