Whitfield debuts at Craigieburn
March 2017 In General News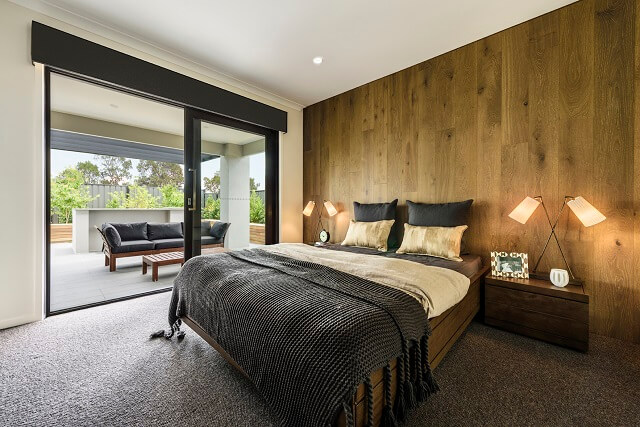 Home buyers can view the palatial double-storey Whitfield design from Dennis Family Homes for the first time at the Highlands estate in Craigieburn.
And what an auspicious debut the Whitfield has made!
Designed for large or extended families, the home is available in two size options – the four bedroom Whitfield 363 (36 squares) as displayed in Craigieburn or the larger Whitfield 433 (43 squares) with five bedrooms.
Part of the Inspirations Series from Dennis Family Homes, the Whitfield comes in a choice of four contemporary facades, with the Verve façade showcased on the display at Craigieburn. The display highlights the Premium inclusions available as standard to Dennis Family Homes customers, plus a selection of luxury optional extras.
Within its floorplan, the Whitfield 363 features walk-in robes in all four bedrooms and an upstairs retreat that makes it perfect for families with adult children still living at home.
The master suite on the ground floor is very popular with visitors to the display. People like its location at the rear of the home and the large walk-through robe and luxury ensuite have drawn many positive comments. The master suite's rear location offers privacy from the street and an alcove off the kitchen provides separation from the living area.
The kitchen in the Whitfield display also attracts many admirers. Storage is the number one feature of the kitchen. There are deep, sift-close drawers in the island bench and under the cook top, full height cabinets by the fridge and the large butler's pantry which offers a handy meal preparation and extra storage area that is tucked away from sight.
These kitchen features are all standard items within the Premium inclusions for the Inspirations Series homes. Upgraded features like the beautiful concrete-look stone benches in the kitchen and pantry and the porcelain floor tiles, both of which have a honed finish, complement the stunning kitchen.
Amongst the other favourite features of the Whitfield design is the void at the home's entry, which creates an instant wow factor on arrival. The void is open to the retreat area on the second floor. Light is in abundance thanks to the glass front doors and large, fixed-panel window above.
The upstairs retreat is a fabulous additional entertaining area and opens out to the large balcony incorporated within the Verve façade's design.
The Whitfield 363 display is open daily from 11am to 5pm and is located in Highlander Drive at the Highlands estate in Craigieburn.
Also featured at the Dennis Family Homes display centre is the Marsden 363, another impressive double-storey design from the Inspirations Series.
More information on both homes is available at www.dennisfamily.com.au or by phoning 1800 Dennis.
You're trusted Melbourne Home Builder – Dennis Family Homes – A Family Building Homes For Families
Back To Articles