The state of the Australian building industry in 2021
July 2021 In General News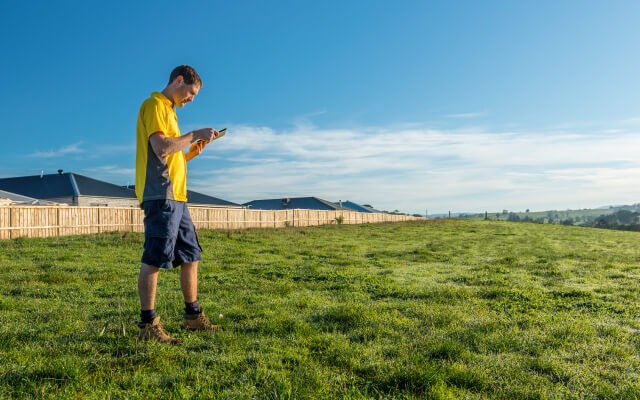 A lot has happened in the building and construction industry since the beginning of the COVID-19 pandemic, so we wanted to give you an easy-to-understand rundown of what's currently going on, and how we at Dennis Family Homes can help you move forward.
In the past year, housing demand has significantly increased, and as a result, we're also starting to see builders struggle to source building materials. One thing is for sure, the construction industry is facing its fair share of challenges. 
However, we want to assure you that at Dennis Family Homes, it's pretty much business as usual. We're still helping families plan and build their dream homes.
Read on to learn more about what's been happening in the building industry and how you can continue building your dream home with us at Dennis Family Homes. 
What's the current state of local building material supply?
Of all the materials used to build a home, the one material that has been in really short supply for a range of reasons, including local geographic and economic events is timber.
Forestry consultant Rudolf van Rensburg recently spoke to the ABC and explained that Australian softwood prices have increased between 5 and 15 percent as a result of reduced imports, a lack of local plantations, and the total loss of up to 60,000 hectares of softwood plantations during the Black Summer bushfires. 
'Australia faces a situation where there hasn't been any significant expansion of the softwood plantations since the 1990s, so the supply from current plantations is fairly static and demand is increasing with a rising population,' he said. 
Builders have had to adapt to these environmental and economic factors, as explained by Master Builders Association of Victoria chief executive Rebecca Casson. 
Ms Casson recently spoke to The Age about factoring in delays for build times:
'We urge our members to work closely with clients to discuss alternative time frames,' she explained.
How Australia has been dealing with construction demands during the pandemic
Since the onset of the COVID-19 pandemic, governments around the world have been scrambling to find ways for their countries to adapt to the demands of public health needs.
In Australia we've been fortunate because our COVID-19 related cases and deaths have been relatively low in comparison to some other countries, but tragic all the same. However, Victorians went through one of the world's strictest and longest lockdowns in 2020, which did help stop the spread of COVID-19 but also seriously disrupted life as we knew it.
Thankfully, the Federal Government launched a range of financial assistance initiatives to help individuals, families and businesses during these uncertain times. 
One of those initiatives was the HomeBuilder Grant, for which applications closed on April 19. As a result of this initiative, more and more Australians are now building homes. 
When Master Builders Australia chief executive Denita Wawn recently spoke to ABC News Radio, she said that the HomeBuilder Grant had created an boom in construction work:
'We're now seeing shortages of both labour and products, especially timber, steel, and engineered timber products,' said Ms Wawn.
'It's putting a huge amount of pressure on the supply chain as a whole, as not only Australia but the world is using housing to stimulate economies and there's a worldwide shortage of key essential products,' she explained.
This was also reinforced by a recent report on The Urban Developer, which further detailed other demands on the construction industry, including higher shipping costs due to less frequent shipping and increasing labour costs. 
How Australia has been dealing with building material shortages
Since the onset of the pandemic, we've seen COVID-19 related lockdowns and supply issues occur all over the world, not just at home. And as we mentioned earlier, this has meant that there have been significant delays in timber and steel supply, while costs for builders and construction companies have steadily increased.
Housing Industry Australia chief economist Tim Reardon recently spoke to The Age and explained that as delivery times have been delayed, builders have had to adapt:
'Delivery times of four to 12 weeks are now fairly common,' he said.
'Builders need to manage that scheduling better than they have in the past because of constraints on materials.'
What the current state of the building industry means for Dennis Family Homes
We've been building homes since the 1980s, and we're proud to say that our decades of experience make us well-informed about the building process. 
Over the years, we've been recognised by leading industry groups such as the HIA and the MBA, and we're proud to have won several customer choice awards.
Our chief executive officer Peter Levinge also sat down with us for a chat and made some recommendations to new home buyers:
'There's no doubt that the shortage of timber and other building materials are driving up costs, and at some point, these costs will be passed on to consumers,' he explained.
'My advice would be to buy now to lock in your price and avoid possibly paying more for a home in the future.'
Remember, Dennis Family Homes, are here to guide you through the process from figuring out which home is right for you, all the way through every step to settlement.
What the current state of the building industry means for you
Building a house takes time – pandemic or no pandemic! What matters most is being informed about the building process and making sure you're prepared for the road ahead. 
And even if you're looking at buying your first home, or you're simply not 100% sure about where to start looking, we can help you learn more about our house and land packages.
You're probably also thinking about financial support and loan options, which is something we can help you out with as well. If and when you're ready, we can put you in touch with our trusted mortgage brokers who can help guide you through the ins and outs of financing your home.
If you're prepared to start building your dream home, get in touch with one of our experts at Dennis Family Homes and get up to $40,000* in upgrades when you spend just $7,990*. Or give us a call on 1800 DENNIS.
*Conditions apply. Click here to view.
Back To Articles