Some things have changed, but we're Open for Business and ready to talk!
April 2020 In General News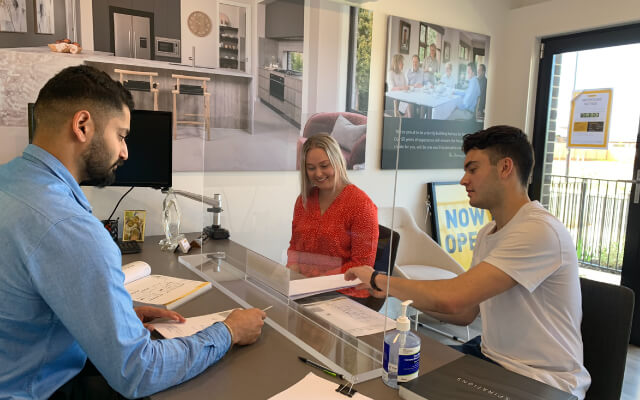 9th April 2020
Here at Dennis Family Homes, we understand that you have very valid concerns about COVID-19 and what it means for your new home journey. As always, the health and safety of our customers and staff is our priority. While some things are changing, please be assured that we are still very much Open for Business. We will be here to support you whether you are an existing customer with a home under construction, or looking to start your building journey with us.
Our Display Centres are currently open by appointment only and we would love to see you! Appointments can be carried out in person, or we can conduct a voice or video call if you would prefer. We are fully compliant with all relevant COVID-19 guidelines around social distancing and hygiene, and have also introduced safety screens in our display offices as an extra precaution, to ensure our Displays are a safe place to be!  
Our dedicated Sales Consultants are ready to progress your enquiry and provide you with any further information you need about our home designs and the building process. Please don't hesitate to get in touch – now is a great time to start your research or take that next step and kick off your new home journey with us!
To make an appointment please call us on 1800 DENNIS or click here to leave your details and we will call you to set up a time.
Back To Articles