Guide To Understand Building Jargon – Part 2
September 2020 In General News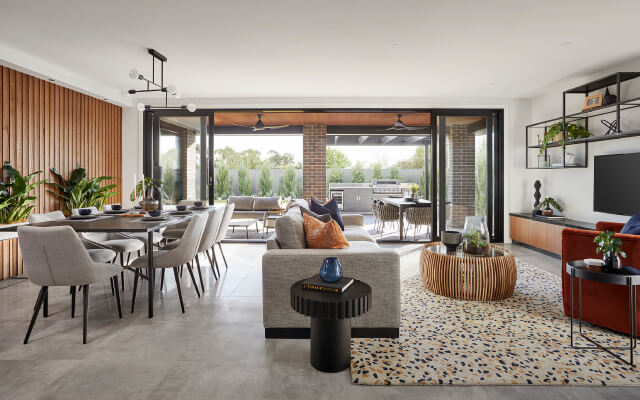 Recently, we covered off some of the most common terms when it comes to building your dream home. There are many more still to explore, so check them out below.
Floorplan
In builder terminology, a floorplan refers to a drawing to scale that shows the layout of a property from above. It demonstrates the relationships between rooms, spaces, traffic patterns and other physical features at one level of a structure. A floorplan may also include references to items like sinks, island benches, water heaters, furnaces, doors and windows.
Footing
The construction term 'footing' refers to the structure that transfers the load from the building to the foundation soil. It's suited to the strength of the soil under the foundation, and is usually designed in consultation with a structural engineer.
The five main types of footings include:
Strip footings
Concrete pad footings
Pole construction (post and concrete)
Grout-injected piles
Timber piles
Foundation
House foundations are extremely important elements of house construction, meaning you'll probably hear this word a lot in builder terminology. The house foundation provides support for your home by holding the weight of the entire structure – including the roof, walls, floors, furniture and fixtures. The four main types of foundations are:
Crawl space – also known as raised foundations, these provide space to access pipes and mechanical installations under the house.
Basement foundations – commonly used for homes built in colder climates, meaning basement foundations aren't a particularly popular option in Australia.
Slab foundations – common in warmer locations, slab foundations involve perimeter footings being dug, the soil being removed and graded, and concrete being poured directly into the soil to create cement slabs.
Pier foundations – good for using on sloped sites, pier foundations (similarly to crawl spaces) allow access under the house for easy installation and maintenance.
Standard inclusions
'Standard inclusions' in building terminology refers to items, services and building elements that are included 'as standard' in the base price of your home. For example, at Dennis Family Homes, stainless steel appliances, heating, chrome tapware and a six star energy rating are just a few of the items that are included as standard in our homes.
Upgrades
Upgrades refer to optional extras that you can choose to add to your new home for an additional cost. Upgrades can include making choices on elements like kitchen and bathroom cabinetry, benchtops, tapware, ceiling heights, staircases and lighting. At Dennis Family Homes, our standard inclusions are some of the best in the market, however we understand you may like to personalise your home further and are more than happy to work with you on creating the perfect home for your family, whatever that may look like!
Soil test
A soil test will involve a geotechnical engineer taking samples from your property site and testing them to determine the quality and characteristics of the soil at different levels underneath your site. This may impact on the structural design of your property, depending on how 'reactive' the soil is. It is important for us to consider these results when designing the structure of your home, including the footing, foundations, and slab design.
Titled and untitled land
Titled land refers to land that is ready to build on immediately (as soon as the transfer of ownership is approved). Untitled land is not eligible to be built on straight away, however will usually have an estimated title date that is subject to change. Land in new estates or developments is usually untitled, as the block is sold prior to the commencement of construction.
Variations
A variation is construction terminology that can also be referred to as a 'variation instruction', a 'variation order' (VO) or a 'change order'. It means an alteration or change to the original scope of works in the form of an addition (adding something to the project), substitution (replacing something within the project) or omission (taking something away from the project).
We hope this information has been helpful and will arm you with the understanding you need to progress on your new home journey with confidence! If we haven't covered all the terms that you are unfamiliar with, or you have any questions, please click here to get in touch or Book an Appointment with a Sales Consultant today!
Back To Articles