Awards at the Double for Local Dennis Family Homes Displays
July 2017 In General News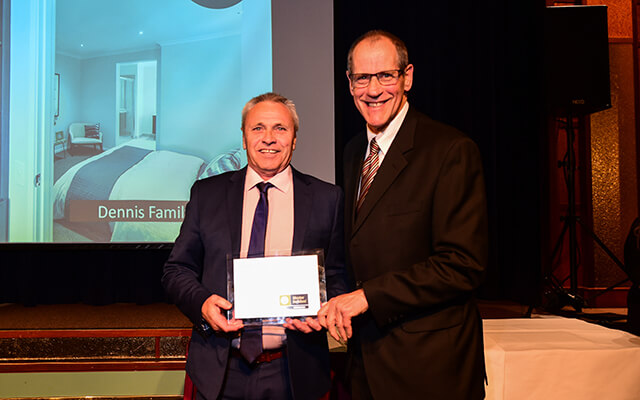 Dennis Family Homes displays in Wodonga have been recognised with two prestigious awards at the Regional Master Builders Awards held in Albury on Friday, 7th July. 
In the Best Volume Builder Display Homes Awards section, the Waterford 232 was judged best display in the $250,000 to $350,000 price category, while the Macedon 322 was winner in the price category of $350,000 to $500,000.
"These displays have consistently drawn extremely positive feedback from visitors in the time they have been open to the public," said Dennis Family Homes Area Manager, Michael Thorneycroft.
"The team here at Dennis Family Homes see these awards as valuable recognition of our company's ongoing commitment to building family homes to a very high standard," he added.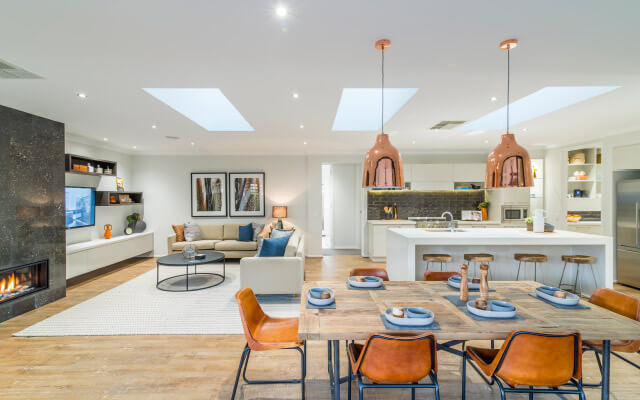 Both of the homes on display in Maygar Street at White Box Rise offer practical and flexible floorplans designed to suit the needs of families.
Suitable for a 12.5 metre wide block, the Waterford display showcases how including selected options like higher ceiling height, large bi-fold doors in the living and meals area, and light coloured interior finishes can result in a welcoming interior that presents a high-quality and spacious feel.
The larger Macedon on display is a popular 32 square design that suits a 16 metre wide block and has all the space a growing family would need with three separate living spaces including a playroom for the children, a study close to the kitchen and a large pantry.
The Dennis Family Homes Wodonga Display Centre is open every day from 11 am to 5 pm at White Box Rise estate at 55 Maygar Street, Wodonga.
Further information about designs and display locations is available online at www.dennisfamily.com.au or by phoning 1800 DENNIS.
Back To Articles