Top tips for first home buyers
August 2017 In First Home Buyers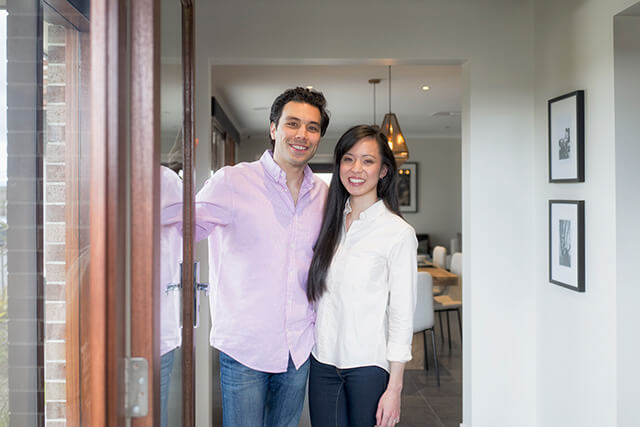 For many first home buyers, purchasing a house may seem like an impossible task. But with a bit of dedication and by putting a couple of smart strategies in place, it may not be as hard as you think.
To offer a helping hand, we've put together a few of our top tips to help first home buyers take control and purchase their own home sooner.
Establish a good savings plan
It seems obvious, but without establishing a good savings plan that you can stick to, the possibility of owning your own home is likely to become a pipe dream. There are a range of approaches to saving out there, but the key to success is finding out which one you're going to be able to stick to.
A popular strategy is to always prioritise your savings. First you need to determine what your savings goal is and how much you'll need to save each week, fortnight or month to be able to reach that goal within a particular time-frame.
Once you have a realistic picture of what it's going to take to reach your goal, each time you receive a pay check, put that amount of money aside into a high-interest savings account before you start shelling out money for bills and other expenses. While your initial reaction may be along the lines of "but I have to pay my bills!", the ultimate goal is to encourage you to learn how to live within your means, finding ways to reduce unnecessary spending by treating savings as a non-negotiable regular expense.
Another good tip is to treat any interest you earn on your savings as a bonus. Because interest rates can change, you can't rely on interest to grow your deposit for you. Your personal contributions should form the basis of your savings plan and any interest you earn on top of that is a bonus!
Finally, as you see your deposit start to grow, it can be tempting at times to dip into it to pay for a holiday, car or other expense. To help reduce the temptation, make the most of accounts like term deposits where not only do you earn interest, but it's also difficult to make early withdrawals. This will increase the likelihood of sticking to your savings plan. 
Find out what assistance is available
While the rules and benefits will vary according to the state or territory you're purchasing your home in, if you're a first home buyer and you decide to build, you could be eligible for some government assistance to help you purchase your first home.
For example, as of 1 July 2017, first home buyers who build a new home in Victoria for less than $600,000 could be exempt from having to pay stamp duty taxes (which essentially acts as extra cash for a deposit), provided they live in the property for at least 12 months. There are even more benefits for first home buyers who decide to build in regional Victoria, with a $20,000 First Home Owners Grant available when purchasing a property up to the value of $750,000.
Visit the relevant state or territory revenue office to find out what government assistance you may be eligible for.
State Revenue Office Victoria: http://www.sro.vic.gov.au/
Office of State Revenue – NSW Government: http://www.revenue.nsw.gov.au/ 
Know your financial position
Once you've built a good deposit, it's a good idea to get a realistic picture of your financial position and how much you can realistically afford to borrow.
A good place to start is by making an appointment with a mortgage lender or broker, who will be able to give you a clear indication of your borrowing capacity and what the monthly repayments would be based on your estimated property purchase price.
Some lenders may be willing to lend you more than others, but it's important not to borrow more than you can realistically afford to repay. You also need to make sure you're going to be prepared for any increases in interest rates, or you may end up struggling to make the repayments on your loan.
The team at Parker Lane, Dennis Family Homes' finance referral partner, can answer all of your financial questions.
Find an affordable property 
Once you have your finances sorted, it's time to go shopping for your new home. While some property prices are continuing to reach record highs around the country, that doesn't necessarily mean that owning your own home is out of reach.
Dennis Family Homes offer a range of affordable house and land packages starting from as little as $350,000. With an extensive range of contemporary home designs in your choice of locations, owning your home may be easier than you think.
Visit one of our display centres or contact us to find out more. 
Your trusted Melbourne Home Builder – Dennis Family Homes – A Family Building Homes for Families
Back To Articles