How do house and land packages work?
March 2018 In First Home Buyers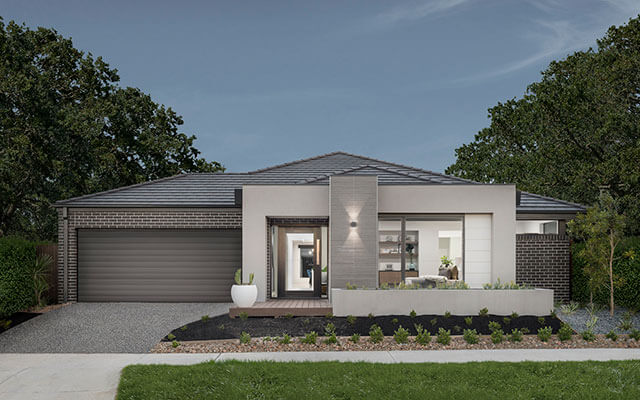 If you're in the market to build a new home, you've no doubt heard about house and land packages. But how do they really work? Here's what you need to know.
Why do people like house and land packages?
It's not hard to work out why house and land packages are so popular. Not only do you get a stylish, brand new home in a growing suburb that suits your family perfectly, but they also typically come with a relatively affordable price tag which represents excellent value for money.
Who are they suitable for?
They can be a very attractive option for young families looking to break into the property market, established families looking to upgrade to a larger home, investors looking to expand their property portfolio, as well as a range of other types of buyers.

What is a 'fixed price' quote?
A 'fixed price' quote will give you a single, locked-in price for both your block of land and the construction of your home. A 'fixed price' quote means you'll know exactly how much you're up for from day one without the risk of coming across any unexpected additional costs down the track.
How do they work out the package price?
The price of a house and land package is calculated based on the combined cost of the block of land (which is largely determined by the size and location) and what it will cost to build the chosen home design including site costs, developer covenant costs and a range of included home options.
Can I choose a different home design?
While builders will advertise a package with a specific home design, you do have the flexibility to choose a different home design offered by the builder, provided the block can accommodate it. However, it's important to note that the advertised package price will change based on the home design you choose.
How will I know I'll be happy with the design I choose?
Sometimes it can be hard to visualise what the home will look like before it's been built. That's why most established builders provide display homes, which allow you to walk around, see, touch and experience what the completed home will be like before you commit to a design.

Is the finance process different to buying an established home?
While you should ask your mortgage lender about how the finance process will work, when you purchase a house and land package you would generally have a standard mortgage loan for the land and a construction loan for the house, which are bundled together.
You will need to start making repayments on the land component of the loan immediately from the time of settlement (i.e. when payment is made and ownership is transferred to you), however you'll only need to start making repayments on the construction component incrementally as each stage of the build is completed.
Because the loans are divided into two components, this can represent various cost savings for you. Firstly, because the home isn't built yet, you'll only pay stamp duty on the land component of the sale price, rather than the full package price. Secondly, because the construction loan will be drawn down incrementally, you'll only be charged interest on the amount of money that you've used to date, rather than on the full loan amount.
What is included in a house and land package?
Because house and land packages vary from builder to builder, it's important you understand exactly what is included with the package before you purchase it, otherwise you might get a nasty shock down the track when you find out your package didn't include flooring or a driveway.
Most builders offer several inclusions packages, giving you the option to choose between their standard set of inclusions or to upgrade to a premium set of inclusions (which will typically also come with a higher price tag).
View the Dennis Family Homes Standard Aspirations inclusions, Standard Inspirations inclusions or Premium Inspirations inclusions to see what we include with our homes. 
Will I be guided through the process?
While different builders offer varying levels of customer service, when you build with Dennis Family Homes, you'll be guided through every step of the process by our team of experienced and dedicated consultants who will be there from the first time we meet you, until the day you move in. 

Build with the Dennis Family
Benefit from more than half a decade of experience building quality homes and developing land for Australian families by building with Dennis Family Homes.
With house and land packages starting from as little as $400,000 in a great range of areas in Melbourne and across Victoria, we're sure to have the ideal package to suit your family, lifestyle and budget. View our current range of Quick Start fixed price packages, visit a display centre or contact us to find the package that's just right for you. 
Your trusted Melbourne Home Builder – Dennis Family Homes – A Family Building Homes for Families
Back To Articles