First Home Buyer Confessions: 7 Mistakes Made When Buying Your First Home
August 2015 In First Home Buyers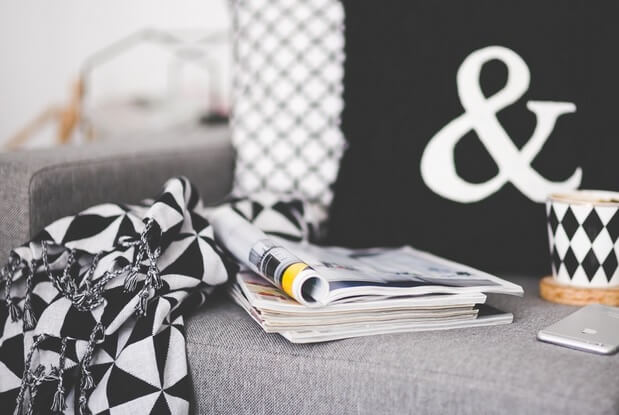 When you're buying your first home, there are a lot of things to think about and take into consideration – How much you want to spend, which area you'd like to buy in, what size house you want, whether you'll try buy outright or at auction, whether or not you can get a mortgage, and how much of a mortgage you can get on your current salary. With so much to think about, it can be easy to get overwhelmed, and many people forget about certain important things that are crucial to consider when you're making such a big and important purchase as your first home.
To encourage you to always remember to do your research, for today's post we've rounded up 7 real-life mistakes frequently made by first home buyers – and trust us, while they are seemingly "obvious", they're unfortunately extremely common!
1. Underestimating the cost, time, effort and amount of repairs and renovation
When you're buying anything other than a brand-new home, it's inevitable that there will be some requisite repairs and renovations that will need to be made to get the home to a liveable condition that you're happy with. But many people underestimate just how much this will cost in the long run. While you may save some money at the time of purchase by buying a "fixer-upper", often the cost of repairs can far exceed the additional cost of having bought a newer house in much better condition.
In addition, there's the asbestos issue to be aware of as well. According to a recent Sydney Morning Herald article, two out of three homes in Australia built between World War II and the early 1980s still contain asbestos, and if you plan on carrying out any renovations, improvements, (or let's face it, even doing so much as drilling a hole to hang a picture, or pulling wallpaper off the walls), keep in mind that its removal can be incredibly expensive. Many people don't even realise that their homes contain asbestos, as existing asbestos structures and walls may have been clad over (and effectively "hidden") with other materials such as brick. It's imperative that you have a full, professional building inspection conducted before purchasing to identify any traces of asbestos, and if there is, you'll need to decide if you're willing to face the serious health risks, or else pay to have it removed further down the line.
This is one of the ways buying a newly-built or off-the-plan home can significantly reduce the risk of there being any hidden damage, asbestos, or other structural issues that will need attention right away. Of course, buying new doesn't completely eliminate the risk, and you'll still have to thoroughly inspect the property, as well as ensure that you're putting enough money aside into a "home repairs" savings account every month for when things do eventually start to need repairs.
Rule #1: Don't underestimate the cost of repairs….
2. Treating a home inspection like nothing more than a formality
Home inspections are held for a reason – and no, it's not so you can go once and put an offer on the house straight away, because you think someone else will come along and snap it up. Home inspections exist so you can go in there and poke around as much as you can. Look at every single nook and cranny of the inside of the house, open cupboard doors, knock on the walls, turn on taps, fully inspect the outside areas – Basically, be as nosey as possible. It helps to have a home inspection spreadsheet handy, and take note of anything that needs repairing that you can see.
3. Not doing enough research into the neighborhood.
And we mean really researching it. As one buyer recalls, "the agent always brought us in the through the front–nice–entrance [of the neighbourhood] every time. Turns out the homes in the front of the neighborhood are leaps and and bounds nicer than the rest of it, so I'm living on a very nice street that backs up to… less nice ones."
The key takeaway? Take your time when checking out a neighbourhood, even if you're sure you like the place, to look around the whole neighbourhood, visit at different times of day and week, and even venture into surrounding neighbourhoods. Take note of the average condition of other homes, the types of people you see out and about, and ask friends and family what they think of the suburb, rather than simply taking the real estate agent's word for it.
4. Ignoring little things about a home that will irritate you down the track.
Hate carpet on the stairs because it's too hard to vacuum? Others will hate their wooden stairs because they're too easy to slip down. The important thing is to think about what you personally like in a home, and not what your friends and family say is desirable in a home. Think about whether you really even want stairs in the house at all!
5. Not checking rush hour traffic and how long your commute to and from work will take
A surprisingly common one, many people don't take into consideration how long it will take to commute to and from work from your new home. If you're near a train station or bus stop, great – But how frequently do the trains and buses actually come past? Be sure to check this type of information online on your local transport authority's website. If you drive, you'll need to do some road testing (literally) to see how long you'll need to spend on the roads getting to where you need to be. Short of actually driving the distance yourself over and over at different times of the day, the traffic data on Google Maps can also be a huge source of help in this area. Try looking up the directions between your proposed new home and your workplace, but experiment with inputting different "Depart At" times, and see what the estimated travel time is.
6. Not thinking far enough into the future when looking at nearby amenities and facilities
We've heard stories of a buyer had a newborn baby at the time they bought their house, and so ignored checking out whether or not there were any local schools nearby, as they saw it as something they could "worry about later". They pretty quickly discover that five years goes fairly quick, and all of a sudden, there's no nearby school to send their child. So, while something might not seem that important at the time of buying, try and see into the future and envision what you and your family might need to have nearby to your home in one, three or even 10 years from now.
7. Not checking the surrounding area for main roads and highways
Not just important for limiting your exposure to traffic and highway noise, many people buy near a main road thinking it will be convenient for commuting, but not realising that main roads and highways tend to kick up a lot of dust and pollution, which can end up in your house whenever the windows and doors are open. Be sure to consider how close your home is to major roads, and ideally, try and speak to other people in the area about whether they can smell or see dust and grit from nearby roads.
Did you make any mistakes when buying your first home? What advice would you give to other first home buyers?
You're trusted Melbourne Home Builder – Dennis Family Homes – A Family Building Homes For Families
Back To Articles