When it comes to house and land, Truganina is a well-loved suburb. Located 22 kilometres west of Melbourne's CBD, it's also home to the Westbrook Estate.
The largest estate to be developed in the Truganina and Tarneit area, this place is full of promise. Being so large, house and land Westbrook means you'll have expansive, open spaces, surrounded by kilometre after kilometre of paths and trails. It's all just waiting to be explored. Described as 'everything you need, right where you need it', Westbrook places your convenience above all else. And as a fast-growing community, there's always plenty to see and do. Enjoy local shopping at Tarneit Central Shopping Centre or get active in any of the indoor or outdoor sports facilities.
Whether it's jumping on the Western Ring Road to access the northern suburbs, Bendigo or Ballarat – or taking the nearby West Gate Freeway to the CBD or Geelong – it's safe to say that this place is well connected. You've also got the luxury of leaving the car at home and taking a ride on the train. You'll be at the city in an easy 30 minutes! With house and land in Truganina, you're never too far away from the people you love seeing, or the things you love doing.
So if you're looking for your dream home in your dream location, you may have just found it in Melbourne's west. When it comes to house and land, Westbrook doesn't disappoint. To discover for yourself, visit a Dennis Family Homes display home today.
Enquire Now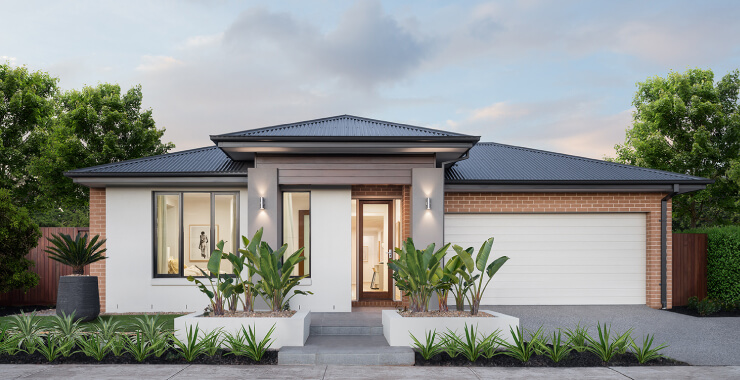 Truganina Display Home Display Home
Address
Westbrook Estate,
16 Society Boulevard, Truganina VIC 3029
Opening Hours
11am - 5pm, 7 days

Thursday 09th March - Closed
Friday 10th March - Closed

Phone Number
1800 336 647
Searching for a
House & Land Package?
We have many House & Land Packages available in Truganina House & Land Packages.
View Packages