Located around 30 kilometres north of the Melbourne CBD, house and land Craigieburn is becoming an increasingly popular option for new home buyers. A picturesque location in the City of Hume, Craigieburn is over 200 metres above sea level. This means on a clear day, you'll be able to see all the way to the city, some 30 kilometres away.
An up-and-coming location, Craigieburn is home to house and land in two key estates, currently under development. Aston is a place where you'll immediately feel at home. Its parklands, open spaces and future sporting facilities will be as welcoming as the community itself. The Highlands estate brings parks, schools, cinemas, healthcare facilities and other useful amenities all within your reach. It's also home to the beautiful Highlands Lake Reserve.
As far as house and land in Craigieburn is concerned, residents can enjoy the ultimate in comprehensive living. Craigieburn Central combines the best of indoor and outdoor shopping, bringing diversity to the area. There's also an extensive bus network, making it easy to get to and from schools, shops and the nearby train station.
You'll be blown away by the number of parks and recreational facilities on offer, too. With a leisure centre, aqua park, golfers club and cycling tracks, there will never be a dull weekend in Craigieburn.
If you've been searching for a location with it all, Craigieburn is the suburb that can meet your needs. Perfect for new home buyers, it's well-rounded in terms of leisure activities, amenities and conveniences. And they're all on your doorstep. Discover what life could be like in Craigieburn by visiting one of our display homes today.
Enquire Now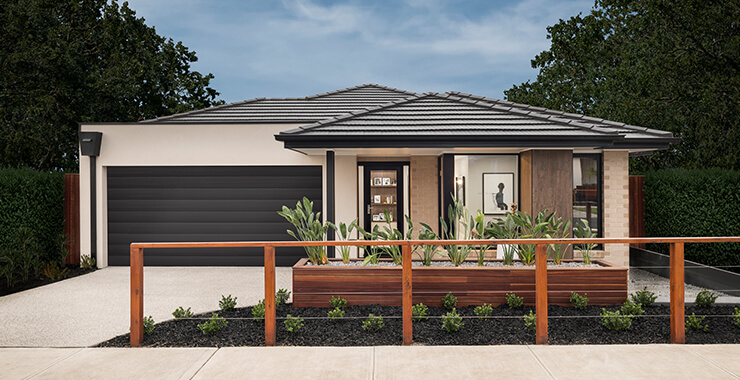 Wollert Display Home Display Home
Address
Aurora Estate
Barham Way, Wollert VIC 3750
Opening Hours
CLOSED
Phone Number
1800 336 647
Searching for a
House & Land Package?
We have many House & Land Packages available in Craigieburn House & Land Packages.
View Packages