The culture, community and house and land in Melbourne are all truly something to behold. Labelled as one of the world's most liveable cities on multiple occasions, this place is a popular destination for many to rest their heads. And when you visit Melbourne, it's not hard to understand why.
If you're interested in house and land, Melbourne should be at the top of your list. That's because this world-famous city is the perfect location to start the latest chapter of your life. With a flexible lifestyle, amenities on your doorstep, and a place for everyone to belong, it's no wonder Melbourne home buyers are some of the happiest in the world.
Owning house and land in Melbourne means you'll be close to world-class education, you'll have access to affordable healthcare, you'll enjoy ample business opportunities, and you'll live in a safe, healthy environment.
Our Melbourne house and land options in Metro North include Rathdowne, Aurora, Lyndarum North, Olivine and Botanical. In Metro West, there's the ever-growing Bloomdale, Woodlea, Westbrook, Newgate and Harpley. Within Metro South, Marriott Waters, Canopy, Berwick Waters, Meridian, Arcadia and Kaduna Park are also popular options. The range on offer is as impressive as the locations themselves.
Beyond house and land, Melbourne's calendar is always bursting with major cultural events and festivals, too. Whether it's the internationally-celebrated Melbourne Cup, a key music event or a festival recognising the exquisite food and wine Victoria has to offer, there's an event for everyone.
Melbourne's lively nightlife is underscored by pubs, bars and nightclubs all across the city and regional centres. Famous for the live music scene, many Melbourne venues remain open late throughout the week, giving residents and visitors the chance to catch a DJ or band live in-person.
But how do you get to and from these events, festivals, nightlife locations and more? With Melbourne's extensive transport network, getting around is made easy. Choose the train, tram or bus for public transport alternatives. Or you could always cycle and drive, too. With options like these, Melbourne keeps you well connected.
See for yourself why this city is so well loved. We assure you that you'll be able to find a location, community and home that you'll absolutely adore. It's time to make it happen. Visit one of our display homes today.
Enquire Now
Lyndhurst Display Home Display Home
Address
Marriott Waters Estate
Lot 3053 Seachange Parade, Lyndhurst VIC 3975
Opening Hours
CLOSED
Phone Number
1800 336 647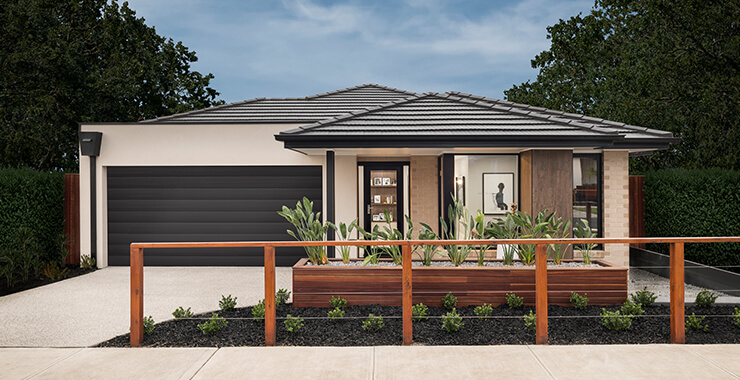 Wollert Display Home Display Home
Address
Aurora Estate
Barham Way, Wollert VIC 3750
Opening Hours
CLOSED
Phone Number
1800 336 647
Searching for a
House & Land Package?
We have many House & Land Packages available in Melbourne House & Land Packages.
View Packages