Located in Melbourne's south-east, approximately 46 kilometres from the CBD is house and land, Clyde North. A City of Casey suburb, Clyde North has all the elements you need for a great life. Think attractions and amenities nearby – and sporting facilities and schools only a short distance away.
Sitting within Clyde North is house and land, Berwick Waters. This estate is forward-thinking – having been designed to nurture active, growing communities. Perfect for new home buyers, Berwick Waters is forecasted to offer a range of amenities all within walking distance – bringing easy living within your reach.
A key feature that comes with owning house and land in Berwick Waters is the number of comforts all within a 10-minute drive. Satisfy your morning coffee craving or tempt your tastebuds with a mouth-watering dinner at Springhill Shopping Centre. This neighbourhood village shopping hub will make you appreciate living close to retail specialists. You'll also be able to service any of your other daily needs when the local shopping centre is completed. This is planned to house all your favourite retail outlets – as well as grocery stores and supermarkets. Importantly, owning house and land in Berwick Waters means you'll have easy access to local medical centres, including Berwick Hospital and Casey Hospital. And if it wasn't already convenient enough, living in Berwick Waters means you'll have high-speed internet thanks to fibre-to-the-home connection.
If you're looking for a place with it all, consider house and land Clyde North. This up-and-coming location is ideal for new home buyers. With plenty of room to grow, it's a thriving community with happy, healthy residents. Become one yourself by visiting one of our display homes today.
Enquire Now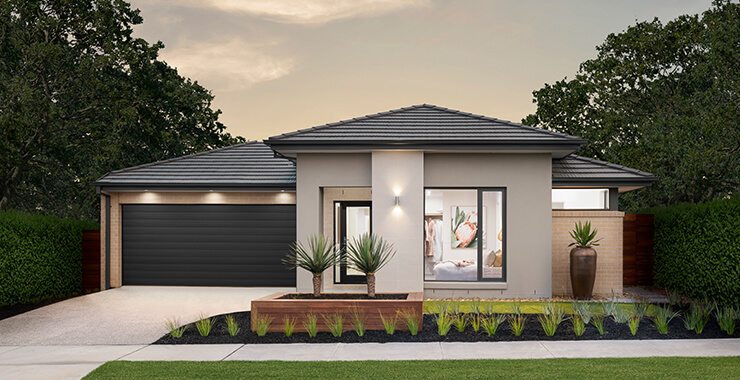 Clyde North Display Home Display Home
Address
Meridian Estate
Observatory Street Clyde North VIC 3978
Opening Hours
11am - 5pm, 7 days
Phone Number
1800 336 647
Searching for a
House & Land Package?
We have many House & Land Packages available in Clyde North House & Land Packages.
View Packages