Downsizing: Why a house and land package could be a great option
January 2019 In Home Buyers Advice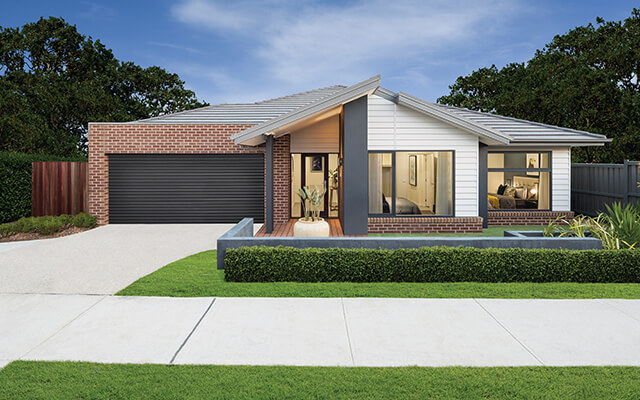 The things we need from our home changes as we enter different stages in our lives. While you may have needed the spacious house with a large sprawling garden while raising your family, if all the kids have since grown up and moved out, you may no longer need all that space. 
If you're looking to downsize your home but not your lifestyle, there is another option to moving into a unit or apartment—building a new home with a house and land package. Let's look at some of the reasons why a house and land package can be a great option if you're downsizing. 
Get more for your money 
It's simple—a house and land package is great value for money. 
Consider the stamp duty savings for example. When you choose to build, because the house hasn't yet been built, you'll only pay stamp duty on the value of the land rather than both the house and the land. This can equate to tens of thousands of dollars in savings when compared to buying an established property. 
Then there's the quality of the home to consider. While you may be looking to downsize on space, you won't be downsizing on quality because you'll end up with a brand-new, stylish home that's fitted out with all the latest mod-cons. Think Caesarstone® benchtops and stainless steel appliances in the kitchen, your choice from eight stylish vanity styles in your ensuite bathroom and a beautiful undercover alfresco leading out to your garden[i]—and that's only a taste of some of the options you'll have! 

Live in a master planned community 
The lifestyle on offer is another major drawcard. House and land packages are often located in master planned communities—suburbs which are carefully designed to ensure local-residents have easy access to all the things that make day-to-day life a breeze. 
Each neighbourhood will possess its own unique character and sense of community, and will boast a different range of local facilities and amenities. There's sure to be one with all the features you're looking for whether that's a thriving shopping hub, parks, gardens and walking tracks for your daily stroll, or some excellent community and recreational facilities. 
Less maintenance 
You've probably got better things to do with your time than waste it doing repairs and maintenance on worn out fixtures and fittings that have decided to 'pack it in'. 
By building, absolutely every component of the home is brand-new and less likely to require major maintenance or repairs, meaning you'll have more time to spend doing the things you love. Even more, the home will also come with a builders' warranty giving you added peace of mind that you'll be covered if you do happen to encounter any significant issues. 

Tailor the home to your lifestyle 
The real beauty of building a new home is that you can tailor it perfectly to your lifestyle. When you build with Dennis Family Homes, you'll be able to select from an extensive range of house and land options to find one that suits your requirements and budget perfectly. 
Whether you're looking for something modern and low-maintenance, a block with enough room for a workshop or shed to tinker in, a house that's still large enough for the family to visit or all the above, you'll have the flexibility to design a house and land package that truly ticks every box, with no need to compromise. 
With so many options to choose from, it's well worth visiting one of our display centres across Melbourne, regional Victoria and New South Wales to sample some of the possibilities when you build with Dennis Family Homes.  
Your trusted Melbourne Home Builder – Dennis Family Homes – A Family Building Homes for Families
*Options listed are available with the Inspirations Premium inclusions package.
Back To Articles