More Aspirations
March 2017 In General News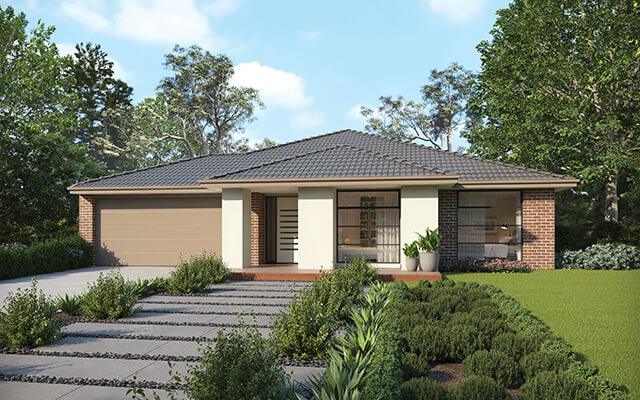 Dennis Family Homes has introduced several exciting new products into its Aspirations Series. Twelve brand new Aspirations Series home designs have been launched following exhaustive feedback from our customers and an innovative design process.
Two of the new homes – the Ardina and Jardean designs – have been developed specifically to address the Small Lot Housing Code. Both are three bedroom homes, with the Ardina being available in one size of 15 squares, whilst the Jardean has two size options, one at 16 squares and another at 17 squares.
Some of the new products have been designed in response to customer feedback for larger homes with bigger bedrooms.
"We have acted on feedback from customers to introduce more choice of the type of designs and floorplan features that today's new home buyers are seeking," Dennis Family Homes Design Manager, Kelvyn Rowley explains.
"Of the four-bedroom designs, I expect the wider homes such as the Finlay 27 and Venetia 31 to be very popular, particularly in regional locations where larger, wider blocks are more commonplace. Families in regional areas are looking for larger competitively priced homes, which we have been able to achieve with our new designs. We have incorporated bigger bedrooms and more living space without compromising the outstanding value for money and affordability our Aspirations Series homes are renowned for," he adds.
The newly-released Aspirations Series products are as follows:
| | |
| --- | --- |
| 3-bedroom homes | 4-bedroom homes |
| Ardina 15 | Pearl 26 |
| Jardean 16 and Jardean 17 | Finlay 27 |
| Curtin 17 | Cobaine 29 and Cobaine 31 |
| | Ekati 29 |
| | Avarnti 30 and Avarnti 30BR |
| | Venetia 31 |
Details on all the new Aspirations Series designs can be found on the Dennis Family Homes website at www.dennisfamily.com.au and more information may also be obtained by phoning 1800 Dennis.
You're trusted Melbourne Home Builder – Dennis Family Homes – A Family Building Homes For Families
Back To Articles