Melbourne Metro Displays Open By Appointment
September 2020 In General News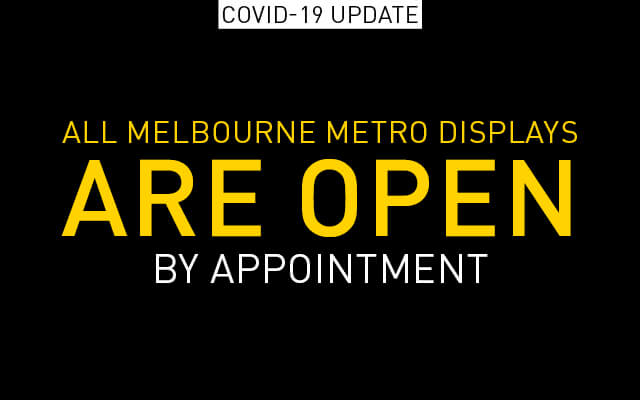 28th September 2020
Following the Victorian Government announcement of easing the Stage 4 restrictions in Metropolitan Melbourne, all of our display homes in Metropolitan Melbourne are now open by appointment. 
Appointments can be carried out in person, or we can conduct a voice or video call if you would prefer. We are fully compliant with all relevant COVID-19 guidelines around social distancing and hygiene, to ensure our Displays are a safe place to be!  
As always, we remain focused on ensuring a safe environment for both our customers and staff and have the necessary measures in place to assist in reducing the spread of Coronavirus/COVID19.
Please note the following requirements when attending an appointment at one of our Melbourne Metro display homes:
You will be required to use the QR code tracing system before entering the display, for contract tracing purposes.
If you are unwell, displaying symptoms of fever, cough, or shortness of breath, we ask that you please do not visit. We look forward to seeing you when you are feeling better!
Appointments in the display homes will be limited to 15 minutes with one Sales Consultant and one client. You may be joined by one other person from your household or your partner. A child under the age of 18 years of age may also join you for the visit.
Please always practice social distancing of a minimum of 1.5 metres whilst in the display.
We'll have hand sanitiser available for use before and after entering.
Warning signs and stickers will be displayed to advise of the above.
Our dedicated Sales Consultants are ready to progress your enquiry and provide you with any further information you need about our home designs and the building process. Please don't hesitate to get in touch – now is a great time to start your research or take that next step and kick off your new home journey with us!
To make an appointment please call us on 1800 DENNIS or click here to leave your details and we will call you to set up a time.
Thank you for your ongoing patience and understanding.
Back To Articles