Melbourne Metro Displays Open Again!
October 2020 In General News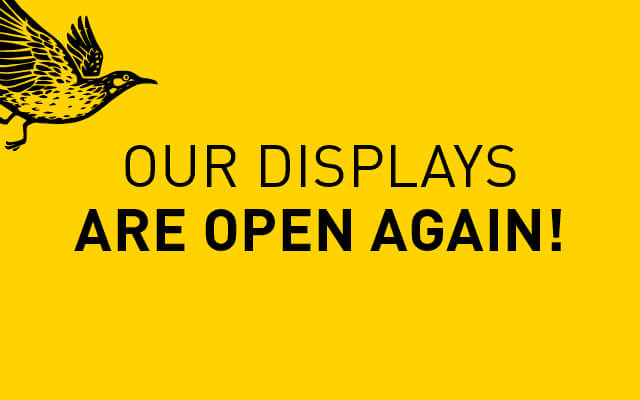 29th October, 2020
We are very excited to be able to welcome you back into our Metropolitan Melbourne displays from Thursday 29th October.
There really is nothing quite like seeing your dream home in person is there? Walking through the front door, exploring the layout and getting some inspiration is all part of the experience.
When you visit one of our beautiful display homes, you'll find all the inspiration and information you're after and our experienced Sales Consultants will be there to answer any questions you may have.
As always, we remain focused on ensuring a safe environment for both our customers and staff and have the necessary measures in place to assist in reducing the spread of Coronavirus/COVID19.
Please note the following requirements when visiting any of our display homes:
You will be required to use the QR code tracing system before entering the display, for contract tracing purposes.
If you are unwell, displaying symptoms of fever, cough, or shortness of breath, we ask that you please do not visit. We look forward to seeing you when you are feeling better!
You may be required to wait before entering the display office as there is a maximum limit of 6 people (including staff) in the display office at any given time.
You may also be required to wait as there is a maximum limit of 20 people through the display home at any given time. (We promise it will be worth the wait! 😉)
Please always practice social distancing of a minimum of 1.5 metres whilst in the display.
People 12 years and older are required to wear a face mask or covering, unless an exemption applies.
We'll have hand sanitiser available for use before and after entering.
Warning signs and stickers will be displayed to advise of the above.
Thank you for your ongoing patience and understanding.
Whilst our display homes will be open for business again, we understand that not everyone will be ready (or able) to visit just yet, so we are flexible with how you would like to work with us. If you'd prefer to speak to someone from home, you can chat with one of our Sales Consultants via video chat or phone call – they can even give you a video tour of the home! Which is almost as good as seeing the real thing…
Whether it's over the phone, video call, or in person at our displays, our team are looking forward to working with you on building your dream home!
Please reach out if you have any questions on 1800DENNIS or contact us here.
Back To Articles