How to Improve Your Productivity at Home
July 2020 In General News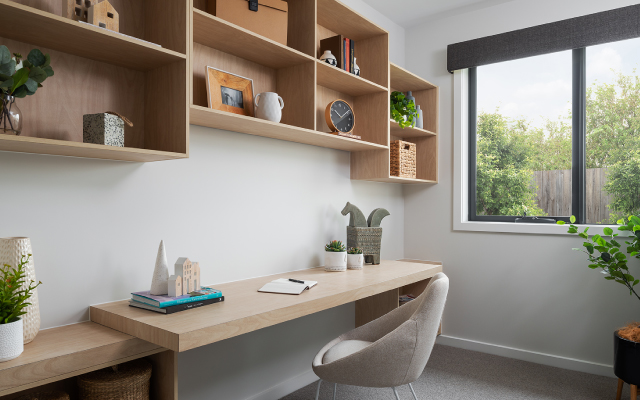 Let's be honest; it can be hard to improve your productivity when working from home. Whether it's the calls of your kids, the call of the fridge or the call of Netflix in bed, it can be easy to let your mind wander away from the computer and into the many needs and goings-on of the household around you. 
Fortunately, there are techniques you can implement to ensure you're improving your productivity at home, even after the initial excitement of your new situation has worn off. Your home should be a beautiful place that makes you feel happy and safe, so it can be tricky to mesh your home environment with a work mindset. But, with a few adjustments and some mental practices, you'll quickly get into the swing of productively working from home. 
Figure out the best routine for you
Working from home provides you with a more fluid structure to your day than commuting into an office would. With all this freedom comes responsibility, so it's important to create a routine that works for you early on in the picture and then make a point of sticking to it. 
Start your day by getting 'ready' for work. If you stay in your pyjamas all day then your brain will struggle to disassociate from the feeling of 'relaxation time', so always be sure to have a shower, put proper clothes on, and have a good breakfast. 
From there, the rest is up to you! Make time for exercise, meditation, food and drink breaks, and family time – whatever you need to do to feel good, focus on your work and improve your productivity. This routine will keep you motivated and on-track when it comes to your work commitments. 
Be your own boss
Without the presence of an ACTUAL boss, it's entirely up to you to step into the role of governing yourself and your time. Practice your self-discipline and improve your productivity by removing distractions (such as your phone, personal computer, spouse or children) from your office, and make sure you're regularly checking in with yourself and comparing your performance and timing against your to-do list for the day. 
This will ensure you're kept on-track and focused, as well as improving your work productivity. Do a bit of role-play and pretend to be your boss – would you be satisfied with the level of work you're producing? Would you be able to answer all the questions they might ask? It's vital to keep on top of things when working from home. 
Ask for help with your accountability
With all this 'being your own boss' business, there's also no shame in asking your family for help with keeping you accountable. Communicate with your partner or family about what's on your plate for the day, and ask them to intermittently check in with you to see how you're travelling. If they see you straying and getting distracted, give them permission to gently put you back in line so you can refocus on your work productivity. 
Utilise the tools available to you
There are a number of time tracking and work applications that can keep you focused and increase your working productivity at home. Some of our favourites that we use here in the Dennis Family Homes office include:

Practice self-care
The final and potentially most important point of all for your work productivity is to look after yourself. Our brains aren't made for working (or staring at screens) 24/7, so it's really important to take a step back from the laptop often and do things that you enjoy. 
Take care of yourself by going for a run, having a bath, cooking your family a lovely meal, taking some time to read or doing a bit of online shopping to support small businesses. You'll thank yourself later when your brain feels rested and ready to tackle another working week (and when your package arrives at your front door!)
View our full range of home designs or book an appointment at one of our display homes to sample some of the possibilities when you build with Dennis Family Homes. 
Back To Articles