Ask us for an Upgrade Boost
January 2021 In General News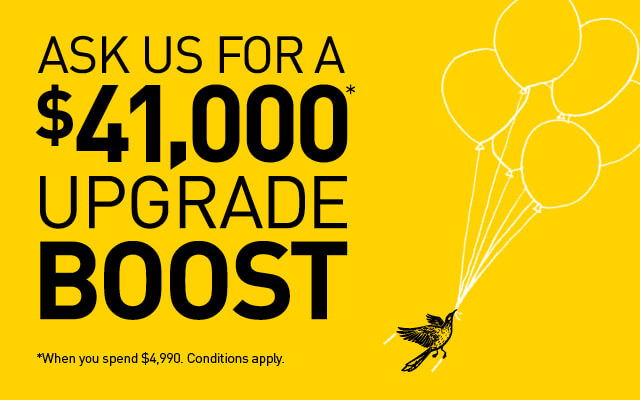 Building a new home comes with a lot of decisions. And often, compromises. But with Dennis Family Homes, you don't need to compromise. Just ask the question! Why not ask us for complete flooring? Or evaporative cooling? Or high ceilings? Ask us for an upgrade boost and take your home to the next level!
For a very limited time, customers who purchase a home from the Dennis Family Homes range can access thousands of dollars' worth of added value upgrades to give their new home a real boost.
Choose an Inspirations Premium Series home and you could get up to $41,000* worth of upgrades for just $4,990.
Upgrades like Complete Flooring, SMEG appliances, Evaporative cooling, Tiled shower bases, Downlights, Colour-through concrete driveway and paving, plus more! Everything you need to make your home your own, for under five thousand dollars. We know – it's seriously good value!
The great thing is, there is an upgrade boost for everyone! Customers who choose an Aspirations Series home could get up to $21,000* worth of upgrades for just $1,990.
Our Aspirations Upgrade Boost includes everything you need to finish off your brand-new home. Complete Flooring, Evaporative cooling, Downlights AND High Ceilings, all for under two thousand dollars.
So what are you waiting for? Ask us for an Upgrade Boost today!
To find out more and start your new home journey, enquire now, visit a display home today or contact us on 1800 DENNIS.
Back To Articles